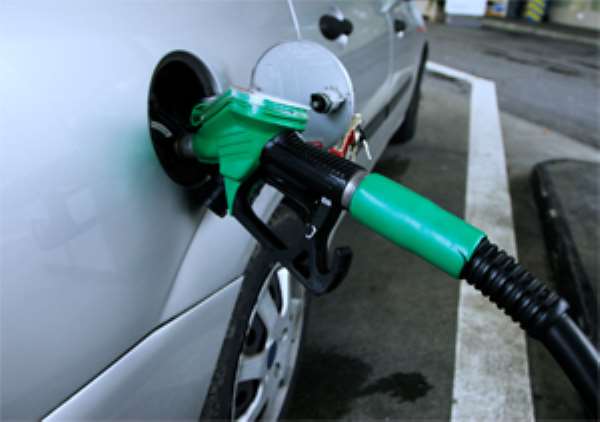 Prices of petroleum products have once again seen astronomical increases, compounding the already unbearable living conditions of Ghanaians.
As expected, transport fares have also soared, attracting 15% increases, effective today.
In the latest price review by the National Petroleum Authority (NPA), motorists and users of petroleum products are expected to cough up 23 percent more for petrol and 22 percent for diesel.
The latest increment is coming on the heels of recent upward adjustments in utility tariffs, where water and electricity saw upsurge in their prices.
Petrol went up 23 percent – from GH¢2.73p to GH¢3.36p per litre, while diesel is up by 22 percent – from GH¢2.68p to ¢3.27p per litre.
Kerosene, mostly used by the rural folks, is up by 24 percent – from GH¢2.61p to GH¢3.23p per litre, while premix fuel, used by the industrious fisher folks, is up by about 26 percent – from GH¢1.25p to ¢1.57.
Liquefied Petroleum Gas was not spared either. It shot up 16 percent – from GH¢2.87p to GH¢3.32p per kilogramme.
Transport Fares
Late last Friday, transport operators said the 15% increment in fares was reached 'after consultations between the Transport Ministry and the transport operators, represented by the Ghana Road Transport Coordinating Council (GRTCC).'
A joint statement issued by the General Secretaries of the Ghana Private Road Transport Union (GPRTU) and the Ghana Road Transport Coordinating Council (GRTCC), Stephen K. Okudzeto and Alhaji Aliu Baba respectively, said the new fares covered intra-city (trotro), inter-city (long distance) as well as taxis.
The statement urged transport operators to strictly comply and charge only the approved fares, asking the various unions to publish the new fares at the various transport terminals to avert possible confrontation with passengers.
By William Yaw Owusu