Nduom Cannot Chicken Out At This Crucial Hour When NDC Gov't Is Sick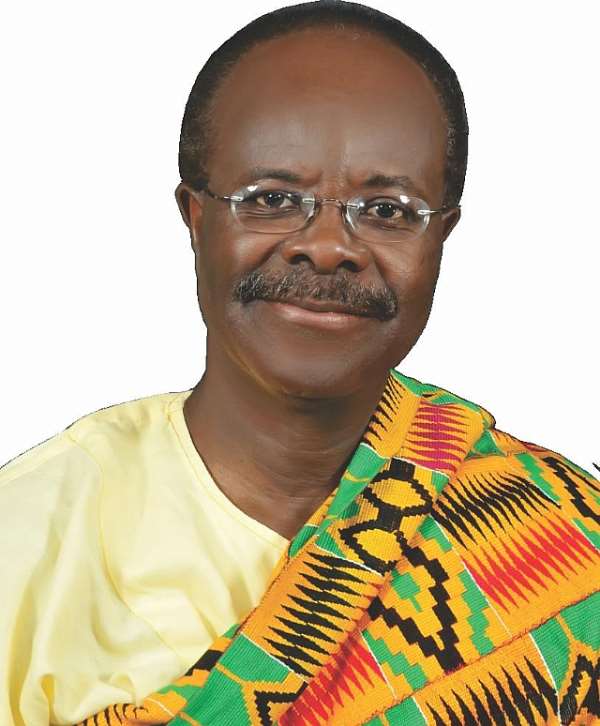 Some times, I wonder if my brothers and sisters in the NDC deliberately decide to lie to Ghanaians or if they are unable to read and understand. If the latter is true, then that explains why we are in this big economic hardship right now.
On Friday, 11th July 2014, peacefmonline and other media outlets published what they called an insider information about Dr. Papa Kwesi Nduom's purported expression of disinterest in contesting the 2016 elections. I have monitored closedly, and none of those stories mentioned a reason why he has decided not to contest.
Whiles we are waiting for a confirmation or otherwise from the man himself, the NDC apologetics all over Facebook and other social media are busily writing that Dr. Nduom is leaving politics because he is sick.
I would have wished that they found a Doctor for the sick economy of Ghana than to spread the none existent sickness of Dr. Papa Kwesi Nduom. For as far as I know, Dr. Nduom is fit and strong.
Yes, he may have expressed his intentions to give up on Ghana. Perhaps that maybe because he has nothing to loose if he does not contest, and he has nothing to gain by contestting. All he has been seeking to do is to get an opportunity to serve a people who need his service. He may be frustrated because illitracy, ignorance and propaganda has blindfolded the people and they cannot realise that they need Dr. Nduom to save them.
However, such a decision should not be at this time when Ghana needs him so much. The amateur Mahama and his greedy bustards are busily reaping from the coffers of Ghana. The result is striking lectures, demonstrating nurses, fuel shortages, galloping dollar against a falling cedi, airlifting of cash to brazil and many other economic foolishness we are experiencing.
Dr. Nduom cannot decide to leave Ghana at this time when we so need his expertise to manage this economic mess created by the Johns.
I want to tell the NDC cronies to weep for their future and stop spreading their desires for the sickness of Dr. Nduom. Dr. Nduom is very strong and i want to urge him to give Ghana a third chance to choose him for the benefit of posterity. I believe God will not forgive him, if he does not avail himself for the service of helping restore Ghana to dignity.
AWAKE!!!
Nkunim Richard
Aburi Constituency
[email protected]
14th July, 2014