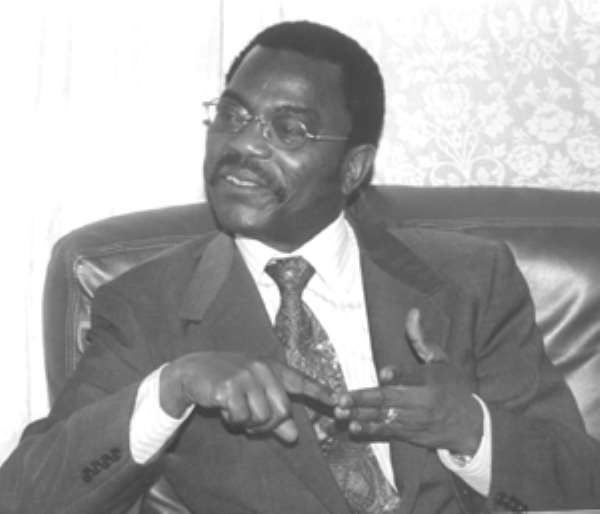 Accra, May 22, GNA - Government expenditure overshot its total receipts, resulting in a net domestic financing of 656 billion cedis for the first quarter of this year. Total payments amounted to 4,769 trillion cedis compared to receipts of 4,026 trillion cedis. The difference was covered with external support. Dr Paul Acquah, Governor of the Bank of Ghana, announced this at a press conference after a meeting of the Monetary Policy Committee on Friday. He said while fiscal developments for the first quarter indicated that domestic revenue performance was on track, a sizeable government payment for commitments in the preceding quarter had resulted in over expenditure. Projected divestiture receipts of 106 billion cedis earmarked for the period did not also materialise. Dr Acquah said the net domestic financing had kept pressure on interest rates and developments in the money markets. The Governor said the increased expenditure was not a failure of fiscal discipline as the current policy aimed to reduce domestic debt, the firm implementation of which would ease pressure on the domestic money markets.
Despite these developments, credit to enterprises in the private and public enterprises from domestic money banks as at the end of March showed a 56.1 per cent increase compared to 3.7 per cent for the same period last year.
Dr Paul Acquah said the cedi exchange rate had remained relatively stable. He said the expected growth in exports by about five per cent because of increases in cocoa output, gold and non-traditional exports should help improve the domestic economy and balance of payment position. Besides Ghana's reaching the HIPC Completion Point later in the year would result in a significant reduction in the external debt and the uncertainties regarding debt service obligations. He said in view of these developments the Monetary Policy Committee had decided to reduce the Bank of Ghana Prime Rate to 18.5 per cent from 20 per cent in spite of a slight increase in inflation to 11.2 per cent in April.