Photo of the week: Highway madness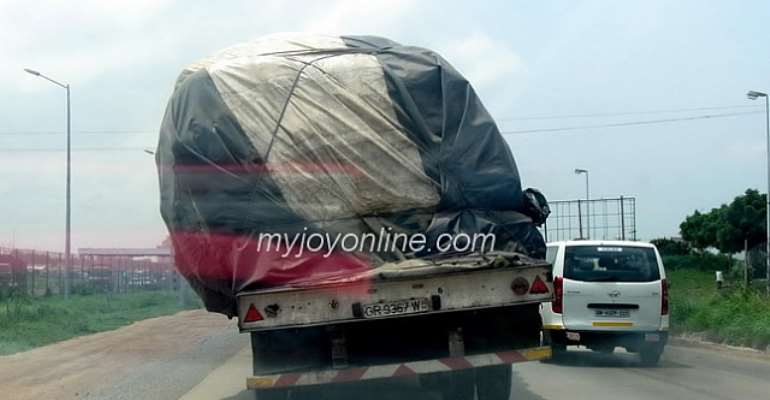 Clearly dangerous, clearly reckless but even more worrisome, clearly free.
The culture of dangerous driving and indiscipline on our roads perhaps will need much tougher response from the Motor Traffic and Transport Unit (MTTU).
One of the serious problems facing MTTU is the inability of the unit to leverage the use of technology to track and punish reckless driving.
Government would need to support the MTTU to  build the requisite electronic data base of motorists to enhance easy tracking of  drivers when necessary. 
This Long Vechicle was captured on camera by online journalist Nathaniel Yankson while driving on the Tema Motorway.