Education sector review ends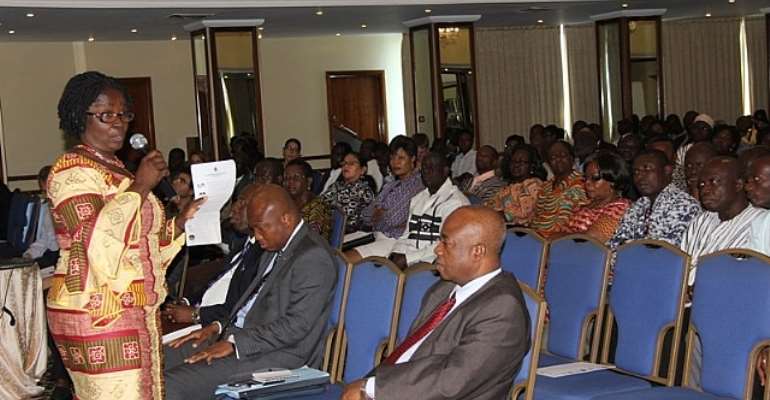 Accra, July 11, GNA - The 2014 National Education Sector Annual Review, which was under the auspices of the Ministry of Education, ended in Accra on Thursday.
The four-day meeting on the theme: 'Efficiency- Key to Sustainable Quality Education Beyond 2015,' was attended by non-governmental organisations, directors of education, developmental partners and other stakeholders in the sector.
Professor Naana Jane Opoku Agyemang,   Minister of Education,   called for collective efforts to help improve teaching and learning, as well as strengthen accountability at all levels of the educational sector.
She said government invests 34 per cent of its budget revenue on education, and deserves better results in both the Basic Education Certificate Examinations and the West Africa Senior Secondary School Certificate Examinations.
She said even though teacher absenteeism is gradually reducing, there is the need to ensure zero tolerance, and urged teachers to always avail themselves in the classrooms.
She announced that there would be some changes in the 2014 Annual Best Teacher Awards, to include the best school award, as well as awards to many hardworking teachers.
She said the categories to be considered for the best school award would include the quality of leadership of the school, relationship between teachers and learners, and academic performance, among others.
Prof Agyemang urged all stakeholders to continue to dialogue, and help promote quality and efficient education in the country.
The participants at the meeting commended the organizers, and promised to translate the issues discussed in their work to be able to improve teaching and learning.
GNA