Berekum Chelsea winger Obed Owusu will consider offers to leave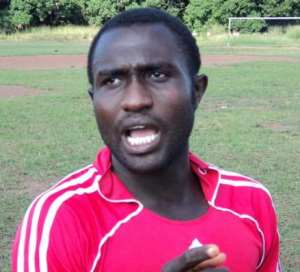 Berekum Chelsea winger Obed Owusu has announced his readiness to move from the Ghana Premier League side.
The winger returned from an unsuccessful spell in Turkey last year and re-joined the side he helped win the league in 2011.
With Chelsea lacking the financial wherewithal to hold on to their top stars, Owusu he is ready to listen to offers.
"I'm open to new offers from other clubs either local or abroad," Owusu told Kumasi-based Boss FM.
"Any team that will approach me with a better offer, I will not hesitate to consider."
Owusu, a former All Black player, has been linked with a move to champions Asante Kotoko.