5 Death Recorded So Far Following Torrential Rain In Jomoro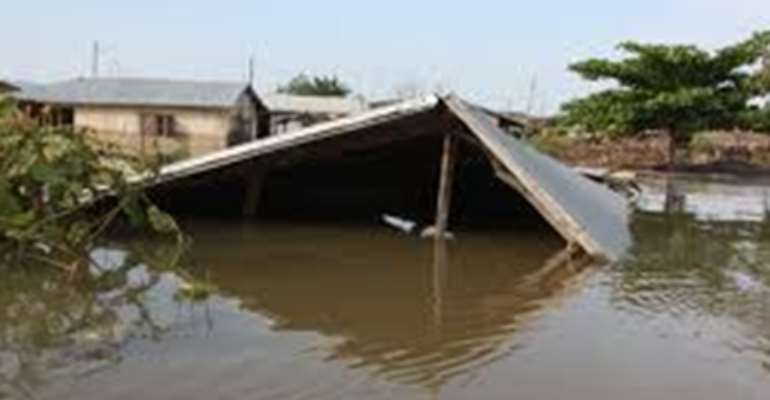 Five people are reported dead following the onset of the raining season in the Jomoro District of the Western Region
Latest rain over the weekend has also left about five thousand residents homeless.
Officials of the National Disaster Management Organizations have however intensified effort to support the victims.
According to the District Coordinator of NADMO Japheth Baidoo, his outfit has received some relief items from the NADMO headquarters to support the victims.
According to him parts of the area will be drenched with excavators by the end of the weekend to allow for the free floor of water due to poor drainage system in the area.
The latest incident has also halted academic activities in the area as most of the schools have been submerged.
So far six schools namely Maryland Preparatory School, Peace International School, Presbyterian School, Action Church School, Mount Zion Preparatory School at Ekpu, and Mizza Memorial Preparatory.