Sad goodbye: C.Ronaldo pays tribute to his dead grandmother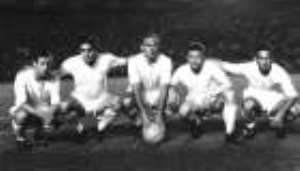 Cristiano Ronlado has paid tribute to his grandmother Filomena Aveiro who passed away on Tuesday.
The Real Madrid superstar took to social media to say farewell to 87 year old Filomena.
"Grandmother, you will always be in my heart," the former Manchester United attacker wrote.
"Rest in peace. Kisses from all your grandchildren."
Ronaldo added a picture of his grandmother and his son Cristiano Ronaldo Junior to the tweet.
The Portugal captain is currently on break after the first round elimination of his country from the World Cup.