Suspect discharged for want of prosecution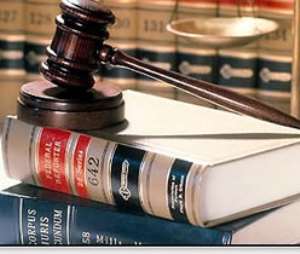 Court law and justice
Accra, July 8, GNA - An Accra Circuit Court on Tuesday discharged Emmanuel Nukunu, 22 years for want of prosecution.
Nukunu initially pleaded not guilty to the charges of possession of one hundred and forty-seven parcels of dried leaves, two and a half bags of similar dried leaves and fourteen pieces of similar dried leaves in transparent polythene bags all suspected to be narcotic drug without lawful authority.
The court presided over by Mr Francis Obiri said the investigations did not link the accused person to the offence.
Detective Corporal Emmanuel Agyei Hammond, the investigator of the case, told the court that through investigation, he got to know that the accused person Nukunu just came to the town to collect his certificate, when he was arrested.
He said according to Nukunu, he did not have a place to spend the night so he contacted one madam Kukuwa, who offered him a room to sleep overnight.
The investigator said Nukunu did not know that the woman deals in narcotic drugs, so when the police got the information and preceded to the house, the woman escaped but an identification card of the accused person was found in the room, hence his arrest.
Chief Inspector Patrick Hanson told the court that on May 21, at about 0500 hours, a team of police personnel from the anti- armed robbery squad of the CID embarked on an operation in and around Ajumako-Besease in the Central Region to clamp down on the activities of illegal firearm manufacturers.
He said in the course of the operation, the team received intelligence report that quantity of dried leaves suspected to be Narcotics drug had been parked in a room being occupied by the accused person.
The prosecution said the team managed to trace the location and got the accused person arrested.
Chief Inspector Hanson said the accused led the police to the room, where all the exhibits mentioned were found.
He said during interrogation and in his caution statement, the accused intimated that, it was madam Kukuwa, who offered him a room to pass the night and that all the exhibits belong to her.
Efforts are being made to get the said Kukuwa arrested.
Meanwhile, the Judge has asked the investigator to give Nukunu transportation back to his home town in Oda.
GNA