'Tortured' Sudan activists will not be broken: mothers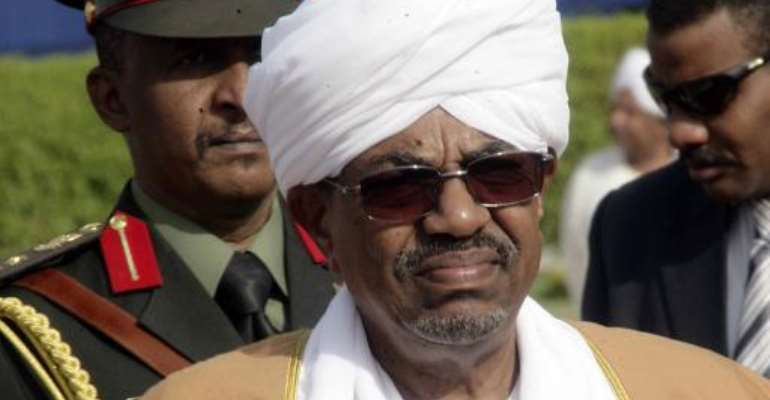 Khartoum (AFP) - The mothers of two detained Sudanese political activists vowed Saturday that their sons "will not be broken" despite alleged torture and their detention without charge having been extended.
A UN rights expert raised concern about the condition of Tajalsir Jaafar, 28; Mohammed Salah and a third activist, Moamer Musa Mohammed, during a visit to Khartoum in late June.
The three were detained outside the University of Khartoum on May 12, according to Girifna, a non-violent movement seeking an end to President Omar al-Bashir's government.
The campus had been in turmoil, with clashes between pro-government youths and their opponents, after a student was killed during a campus rally for peace in Darfur.
"He is very strong and will not be broken by their torture or beatings," Jaafar's mother Sabah Osman Mohammed, told a news conference.
"His face has completely changed from the beatings, and it's difficult to see his eyes."
A security source said last week that if the family has such a complaint it should be taken to a prosecutor, rather than being raised in the media.
Salah's mother, Zaenab Badraldeen, said at the same press conference: "They want them to change their opinion; they want to break them."
Both mothers wept during their presentation in front of a banner reading, "Freedom for Tajalsir."
They said they have only been allowed two visits with their sons.
Salah has not wavered from his position "to overthrow this regime," his mother said.
- 'Tortured' -
After the National Intelligence and Security Service (NISS) renewed their detention without charge for three months, both youths began a hunger strike Friday, Badraldeen said.
Salah and Jaafar's mother said they did not have much information about the third youth's situation, as he is detained at a different location.
From late 2011 to early 2012, Jaafar spent almost two months in custody without charge after helping lead a University of Khartoum protest, he told AFP after his release.
He said he was beaten, an allegation NISS denied.
Jaafar said he had earlier been detained for short periods while campaigning for Girifna.
Mashood Adebayo Baderin, the UN independent expert on human rights in the Sudan, told reporters in late June he was concerned about the cases of all three youths.
Speaking at the end of his latest mission to Sudan, Baderin said he "had information from various sources" that Salah "was being tortured."
He said freedom from arbitrary arrest and detention is among the essential civil liberties needed to ensure that a national dialogue proposed by Bashir is meaningful.
The government hinted at greater political liberties in Sudan after Bashir announced in January his dialogue aimed at solving the war-ravaged, impoverished country's multiple crises.
But the arrest of opposition political figures and others has raised questions about the regime's commitment to reform.
The guarantee of press freedom is also essential to meaningful dialogue, Baderin said, but newspapers continue to be subjected to censorship before and after publication, and journalists are forbidden from crossing certain "red lines."
In the latest case, Imam Mohammed Imam, the chief editor of Al-Tagheer newspaper, told AFP Saturday that NISS stopped the daily from publishing last Tuesday, Wednesday and Thursday.
They cited vague "violations" for the suspension, he said.
Imam suspects the seizure is because the newspaper carried comments by rebel chief Malik Agar, who expressed condolences over the death of another rebel, Ali Karbino, killed in the Darfur region.