Edward Mahama Casts Doubt On Gov't Free Sanitary Pad Initiative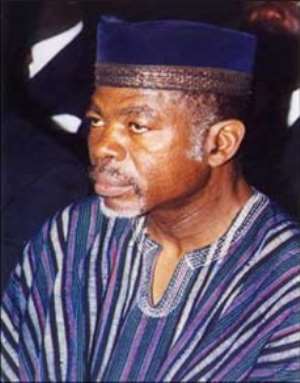 Dr. Edward Mahama
A Gynecologist Dr Edward Mahama has expressed doubt on the feasibility and sustainability of governments free sanitary pad initiative.
'Even though the intention maybe good, there may be a lot of abuses unless government puts in place mechanism to check its abuse', he advised
Dr Edward Mahama was speaking to Citi Fm on his opinion about the initiative which according to the Education Minister will increase school attendance among girls in some deprived communities in the country.
According to him, sex education will be more beneficial than distributing free sanitary pad to underprivileged students in selected areas.
Parliament on 2nd July approved a 156 million dollar loan facility between the government of Ghana and the International Development Association to finance the Ghana Secondary School Education Improvement Project.
Part of the loan facility is to be channeled into financing free distribution of sanitary pads to girls who have reached their adolescent age in deprived schools throughout the country.
'Public schools in Ghana has not seen any proper infrastructural development and therefore, the government should be up and doing by improving the educational sector,' Dr Edward Mahama lamented.
Expressing his dissatisfaction about the project, Dr Mahama said it will not be surprising if these sanitary pads ends up in the market places instead of being distributed to the beneficiaries.
Various studies conducted by educational NGO's have revealed that girls at age 10 start menstruation monthly and due to the pains associated with it, they absent themselves from school thereby affecting their education.
Research in other countries has showed that girl child education gets a boost when such programmes are introduced.
The initiative even before its implementation has sparked a national debate about the priority of government with others describing it as a loss of focus by the current administration whiles the minority has vehemently opposed the initiative.