Education Minister to improve district rankings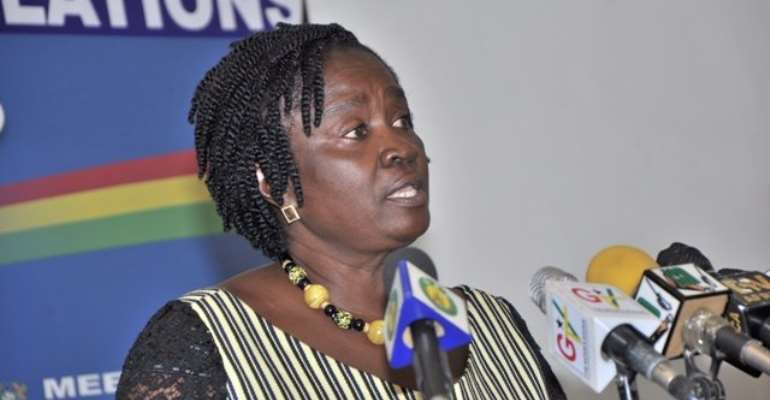 Accra, July 4, GNA - Professor Naana Jane Opoku-Agyemang, Minister of Education, has said the new rankings of Senior High Schools (SHS) would ensure an effective demand in the various districts across the country.
The aim of the project is to reach out to the poor in underserved districts as well as improve quality in low-performing SHS.
She said this would call for all the districts using the variables, such as district size in terms of population of 15-17 year olds, district effective demand for SHS using Junior High Three enrollment by districts to improve on the district poverty indices.
She noted that the select bottom eighty (80) districts rank through all schools in those districts by WASSCE performance, select bottom 50 schools for facilities and quality improvements; Select bottom 125 schools (in same order) for quality improvements.
She said scholarship beneficiaries of 10,400 students over the three-year SHS programme. Selection through an independent Scholarship Administrator using the criteria agreed upon by relevant stakeholders (at the community and district level), shall place emphasis on girls and students from low income families. Using a means-testing approach designed with lessons from other scholarship schemes.   
She said any student who takes care of herself/ himself, disabled student without support, orphans without support, student living with HIV/AIDS and student from a LEAP beneficiary household, are the ones who will benefit from the scholarship.
She noted that student in a household with income below the minimum wage (Daily Minimum Wage= GH¢ 5.24 in 2013), student from a single parent family with low income. ), student whose parents or guardians are living with a disability or serious illness.
Student from a large household unable to afford to send all children to school, teenage mother without support and willing to go back to school, student with sickle cell disease, Other students may be considered depending on availability of the funds by independent verification and student, whose parents or guardians are all unemployed, (must be seeking employment). These are the people the scholarship would be targeted to, to improve the standard of living of such persons.  
Prof Agyemang thus said, the scholarship package is expected to benefit 10,400 students for three years, with a budget of 500 dollars per year.
These items under the scholarship are still being developed, and can be used to pay for things such as school fees, exams fees, and transport to school, uniforms, house dress and PE kits, school bags and shoes, sanitary pads, exercise books and note books, and relevant stationery items when necessary, she said.
She said this would address certain issues that prevent especially girls to stay out of school for a particular period of time.
GNA EN-GB X-NONE X-NONE