Newspaper review is killing newspaper business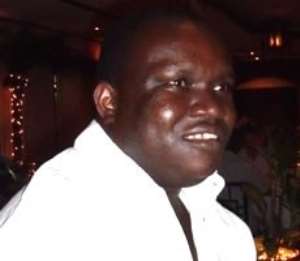 The Graphic Communications Group has accused TV and radio stations for killing the newspaper business through newspaper reviews.
The group has issued a statement to strongly disapprove of how radio and TV stations undertake newspaper review programmes which they claim is killing the newspaper business.
Managing Director of the group, Ken Ashibgey stated in a press release that the newspaper reviews have taken away the motivation for people to buy the newspapers.
In an interview on Joynews's Newsnight, Mr. Ashigbey bemoaned the act where newspaper review hosts read out the entire content of the story and invite people in to further discuss the content.
He said that, not only is the practice killing the newspaper business in rural areas but are depriving newspaper vendors of their livelihood.
 "The newspaper review is destroying the reading habits of people once they have heard what has been written in the paper they will not be interested in buying it".
The Graphic Communications Group is the largest and most profitable newspaper outlet in Ghana.
They are the publishers of Daily Graphic, Graphic Showbiz, Junior Graphic among others.
Peace FM's morning show host Kwame Sefa Kayi agreed that the reviews could affect reading habits of people but was quick to add that not all people can read therefore they rely on these radio and TV stations for information.
He also said some newspapers in order to boost sales call producers and radio hosts to request that they discuss their content which may not benefit Graphic.
He went on to say that the Graphic Communications Group should contact those who thoroughly read out their news so that an agreement will be reached which will be mutually beneficial to all parties.
  Story by Myjoyonline/Faustine Akwa