Occupy Flagstaff House demo: Numbers are not always critical- Kweku Baako lashes out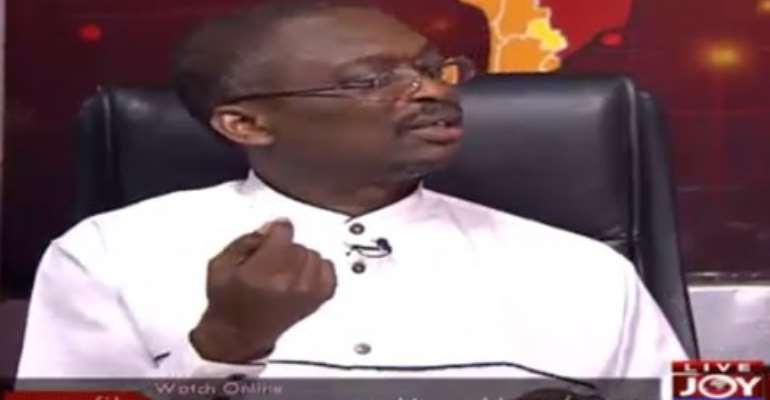 Editor-In-Chief of the New Crusading Guide newspaper, Abdul Malik Kweku Baako has lashed out at sympathizers of the governing National Democratic Congress (NDC) who have mocked the low turnout of the Occupy Flagstaff House Demonstration.
He said "it is not always that numbers are critical in a demonstration".
Speaking on Peace FM's morning show 'Kokrokoo', he said anyone who underestimates the demonstration by the number of people who attended will be joking and do not understand the mechanism used in mobilizing the demonstrators.
He stated that the number of people present at the demonstration was low because mobilization was made via internet and not many people were exposed to its use.
The Occupy Flagstaff House demonstration took place on July 1, Republic Day by a group of people calling itself Concerned Ghanaians for Responsible Governance (CGRG).
Over 300 protestors charged to the flagstaff house last Tuesday in an unprecedented march armed with a common theme summed up in a protestor's placard as "the King is naked".
The non partisan group matched to petition President John Mahama on what it said has been the worsening economic conditions in the country.
The demonstration which was initially disallowed by the police finally came off under heavy security presence.
Ghana's Foreign Minister, Hannah Tetteh during the demonstration took to a social media platform, twitter to make remarks that angered demonstrators and other followers on the platform.
She came under severe criticism while many people following her on twitter made uncomplimentary remarks about her comments.
Kweku Baako on the other hand said the attacks on the Minster were inappropriate even though he consents they were self inflicted.
"She is a decent woman so it hurt me that she is being attacked".
I support the principles of the demonstration but I think the attacks on her are not in the right place, he added.
Meanwhile, he has asked that a probe be made into the circumstances that saw Ghana's early exit from the ongoing 2014 World Cup in Brazil.
He recommended that the players should not be the only ones to be questioned but the management team as well as Ministry of Youth and Sports with emphasis on the minster Elvis Afriyie Ankra and his deputy Joseph Yamin.
He questioned the President's decision to assign Elvis Afriyie Ankra and Joseph Yamin instead of firing them.
"The President should have told them to go home and sleep rather than re-assigning them to other positions".