La Dadekotopon adopt measures to counter perennial insanitary situation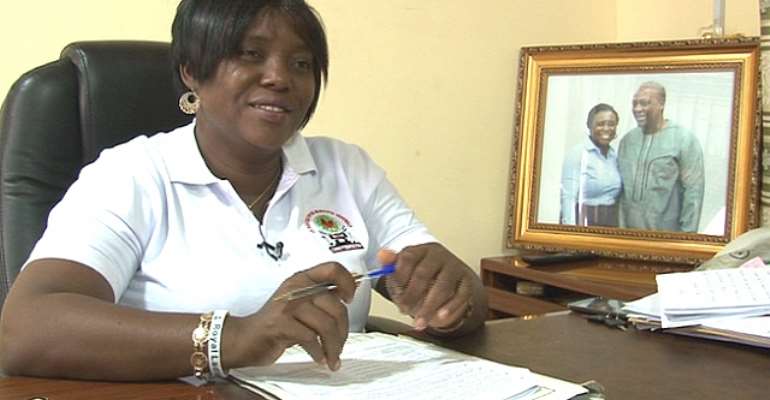 Despite the worrying trend of improper waste management in the country, the La Dadekotopon Municipal Assembly (LADMA) has revealed it is putting practical measures in place to counter the perennial problem.
According to the Municipal Chief Executive of the area, Rita Odoley Sowah, they have positioned waste containers at some vantage points in the locality to be used by residents.
And when they become full, there are garbage trucks readily available to lift them to the main dumping site at Kpone, she added.
Speaking on 'Clean Communities', a sanitation oriented programme on Joy News MultiTV, she said there were other ways of dealing with the situation by arresting people who dumped their refuse and defecated openly on the beach.
"We have LA, Cantonments, Airport police stations and the military in our jurisdiction, together we are coming up to arrest offenders that will serve as deterrent to others. Offenders who are arrested will be prosecuted and fined," she stated.
The MCE said her outfit on some occasions, have experienced difficulty in disposing off their rubbish even after the garbage containers were lifted.
"Two weeks ago, the dump site at Kpone was not functioning well so we had a lot of waste in the community, but after opening up the landfill site, the situation has improved," she narrated.
She called on the residents at Kaklamadu to support the fight against the insanitary situation in the area and its immediate environs.
Reports indicated that filth returned to the Kaklamadu beach after some residents cleaned it up barely a month ago.
Meanwhile, the Task Force put in place to restrain waste disposal and open defecation on the beach were yet to begin work, hence the continued throwing of rubbish anywhere by residents.
The MCE, in furtherance, believed the situation, which has engulfed the Kaklamadu area was not generated only by the people but the other surrounding communities.
For this reason, the assembly went ahead to provide the community with two waste containers placed at vantage points where all residents in both Kaklamadu and the other communities could access.
Ms. Sowah stressed "we want the site to be as clean as possible."
Put into zones, solid waste contractors would be going round to register households, those who have waste bins and those who do not.
The aim of this exercise, she argued, was to ensure waste bins were emptied on time.
The waste contractors, according to her, have been urged to adopt a system that would enable residents to pay for their waste collection in instalments.
"If you say they should pay at the end of the month they won't be able to afford and we need to pay for the waste we generate. That arrangement would go a long way to control indiscriminate waste disposal in the municipality," the MCE noted.