Another Dollar Rent Scandal…BOST Pays $40,000 A Month For Office Space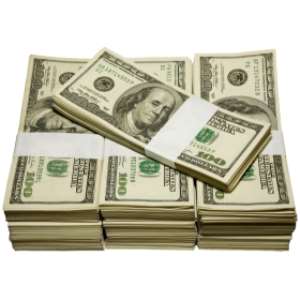 Mother Ghana is bleeding profusely but unfortunately, the people she has hired, housed, clothed and fed in order for them to steer her affairs in order to be given a clean bill of health are at their plundering best. State institutions and officials are busily creating avenues, some very ridiculous and nauseating which couldbe a further drain on state coffers.
One such State institution to join the embarrassing bandwagon is the Bulk Oil Storage and Transportation (BOST) who have unashamedly agreed to dole out a whooping US$40,000.00 per month for rent of office space. Indeed BOST has paid US$480,000 one year rent for the office space which they are yet to move in.
What is more worrying and defies every logical reasoning is that the office space in question is an uncompleted building! That means BOST is invariably pre-financing the office project.
The immoral enterprise by BOST comes just a week after the National Petroleum Authority (NPA) confirmed and tried to justify the $63,000 spent monthly as rent for offices at the East Legon residential area.
The Minority in Parliament at a press conference on had accused the NPA of spending about $63,000 a month as rent for its facility but many Ghanaians branded the accusation as too wild until it was confirmed by the Authority.
The Spokesperson for the NPA, YaroKasambata justified the amount, describing it as 'necessary and urgent.'
He explained the NPA relocated from Cantonments to East Legon because it had the security and safety of its employees at heart.'If you had friends who have worked at the NPA, they would tell you that they could see that the former NPA building was developing cracks,' Mr. Kasambata added.
According to him, the former NPA building which was originally designed to accommodate a maximum number of 16 people was after a period of time overburdened to accommodate over 200 employees of the Authority, thus contributing the problem.
He revealed that the Authority as a means of cutting down cost, intends to sublet a section of its present facility to another tenant in order to recoup its money.
'The present location is equally a four-storey building but the space is bigger, it can accommodate the current staff of the Authority which is a little over 200.We can still have some space available and the plan by management is to sublet that extra space to another tenant so that we can recoup some of our money,' Mr. Kasambata explained.
The attempted explanation by the NPA seemed not to go down well with Ghana's Legislature as the Mines and Energy Committee of Parliament has summoned the Authority to justify the payments.
The Bulk Oil Storage and Transportation Company Ltd (BOST) was incorporated in 1993 as a private Limited Liability Company with the Government of Ghana as the sole shareholder with the mandate to develop a network of storage tanks, pipelines and other bulk transportation infrastructure throughout the country and to keep Strategic Reserve Stocks for Ghana.
It is however uncommon to read news in the media about the drying up of oil tanks managed by BOST.
BOST is currently located at Roman Ridge and has an undeveloped parcel of land around the Tetteh Quarshie Roundabout which was once given out on contract for the construction of an office complex.Unfortunately,about three years ago, that project was halted even before its commencement culminating in thequestionable decision torent an uncompleted building.
An attempt to elicit a response from BOST proved futile as the PRO was unavailable.