University To Train Dermatologists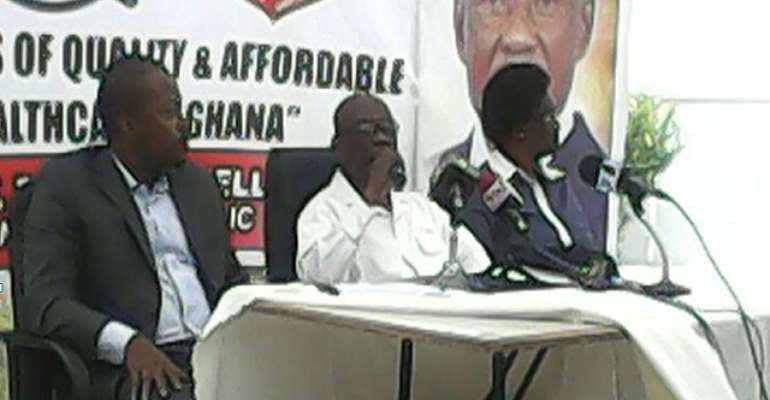 Ghana will soon witness the establishment of a university to train dermatologist, the first of its kind in the world. Dermatology is the branch of medicine concerned with the physiology and pathology of the skin.
Founder and Consultant of Rabito Clinic, Professor Edmund Delle, revealed this at the media launch of the clinic's 40th Anniversary on the theme '40 Years of Quality and Affordable Healthcare in Ghana', in Accra.
According to him the establishment of the University will help churn out more practitioners in the sector to promote and provide healthy skin for Ghanaians through advocacy, education and training to ensure quality treatment of all skin disorders.
It also seeks to produce well trained and dedicated medical staff with an orientation towards providing good healthcare with specialization in dermatology.
Professor Edmund Delle was optimistic the establishment of the university would also help demystify the study of dermatology among medical students and Ghanaians.
He says his outfit has plans of establishing branches in rural areas where skin related diseases were on the ascendancy to meet the demands of the rural folks.
''We are far advanced to establish branches of the clinic across the West Africa Sub-Region to offer affordable but competitive services to its clients,'' the medical expert disclosed
Established in 1974, Rabito Clinic is among the few private healthcare providers offering services in the area of dermatology.
Activities such as blood donation in partnership with the National blood bank, Free Skin Screening, Exhibition, outreach programme, What Do You Know Quiz Competition, Unveiling and Rebranding Initiative, Road shows, clean up, Health Walk, Grand Banquet and a Thanksgiving Mass have been outlined to mark the 40th Anniversary Celebration.