No Matter What, Nana Addo Will Win Over 80% Of The Total Votes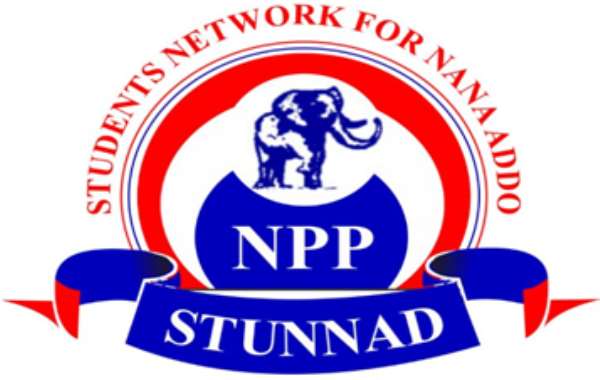 No victory comes without pain. Nothing good comes without passing through difficulties. The recent happenings in the NPP party may seems only negative to those who fails to acknowledge the fact that the road to success is full of traffics and impediments. Before one can reach the beautiful city called victory, he must pass through so many ugly villages called Challenges. We at STUNNAD are not disturbed a bit of whatever those so called saboteurs will do. Our unfringing support for Nana Addo and the NPP party is unshaken and still intact.
One wouldn't believe that there are some people within the NPP who have vowed not to see NANA ADDO becomes president so long as they live. Our prayer is that the good Lord grants them long life and good health to see Nana Addo's victory in 2016. Isn't amazing to see those who promised to unite us before their elections are now dividing us by sacking everybody including cleaners and security men at the headquarters just because they are perceived as pro-Nana Addo? How on earth should a treasurer who was elected just as they were, would be asked not to do his work because he is perceived to be for Nana Addo?
We would like remind Mr. Paul Afoko and his godfathers both within the NPP and the NDC that he won his election by using Nana Addo's name for his campaign. He was advised by his godfathers to use Nana Addo's popularity for his campaign. Isn't a surprising to hear that somebody close to both Mr. Afoko and Kobena Agyapong would have taken the party to court and makes him a joinder to the case without their knowledge? We are fully aware of all those involved in that 'bad faith' evil motivated court suit against the party. We are again aware that it is their calculated plans to disturb the process by these court actions. They have prepared another writ waiting to be filed in November 6th just to prolong issues. Some media men have been paid to keep tension within the party just to tarnish the party's reputation in the sight of Ghanaians. There are some hungry men who have been paid to raise false accusations against Nana Addo and his friends just to raise unnecessary tension within the party. How can group of men just walked to the party's headquarters to take over the security without any instructions from anybody?
What is happening now should tell the NPP delegates not to allow themselves again to be deceived by such latter day saints who come with their monies and smooth talks. We want all true NPP party members and supporters not to be worried at all over what is going on. It is a plot against our will and our future. It is an old plan since 2005 against our future and wellbeing just because they hate Nana Addo for his God giving wisdom and vision. We should remain undisturbed, for it will come to nothing. The so called agenda 2020 will never work. Those rich men who are paying for people to contest for the flagbearership in attempt to take Nana Addo out of the race should be ashamed of themselves. They are afraid to see Dr. Bawumia very close to the presidency after Nana Addo.
In spite of their evil agenda, Nana Addo will get over 80% of the total votes for our victory in 2016.
.Signed
Chris Arthur, National President (0541173031)
Justice Asiedu, Organizer
Julietta Alimoh, Dep. Communications Director
Hafeez Innusah, Research Officer.
Ismaila Shaibu, Ashanti Regional President.