Elvis Afriyie Ankrah Should Be Fired Now!!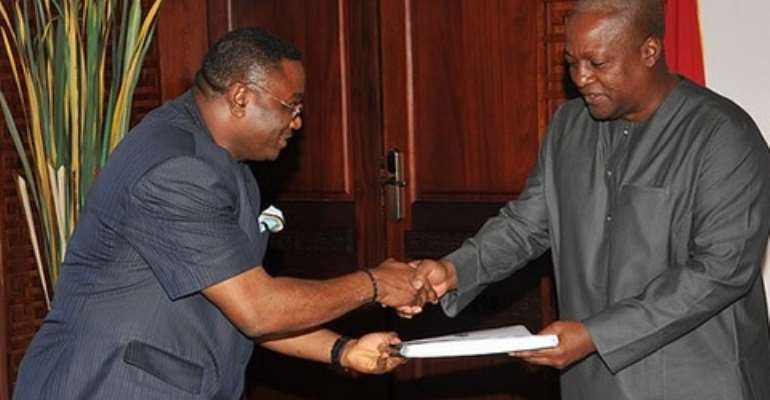 Happiness has now become an essential commodity for the republic of Ghana in the spirit of the world cup finals staged in Brazil.
Ghanaians have their hearts tied to the Black Stars of Ghana and the least the citizens expected from the Government was to make conditions unbearable for both the fans in Brazil and at home.
COALITION OF YOUNG LIBERALS (COYLIB) were utterly disgusted and appalled with adverse reports emanating from the Black Stars camp in Brazil, and if care is not taken, this may in one way or the other affect the fortunes of the Black Star performance on the pitch.
We have followed with great dismay how the leadership of the Ministry of Youth and Sports has broken down at the expense of the welfare of the Black Stars in Brazil.
The minister of Youth and Sports has taken his impunity to the highest pedigree by deceiving Ghanaians after the ministry were earmarked GH¢ 24,677,025 ($9,622,170) for the maiden competition in Brazil.
The physiological implication of non-payment of the bonuses of the Black Stars at this crucial part of the tournament amount to 'murder'. Selfishness, lack of patriotism and commitment of our leaders in the country and the fast-paced of enriching themselves at the detriment of the 25million population.
COYLIB calls for the dismissal of the Minister of Youth and sports, Elvis Afriyie Ankrah immediately for turning himself and his Deputy into 'tour operators' in Brazil with no sense of responsibility for the Black Stars.
Ghana is under barrage of international embarrassment including the match-fixing scandal which the GFA (Ghana Football Association) was quick to response to the publication by the telegraph newspaper in UK, but they have not been smart enough to deny the growing discontent is streaming within the Black star camp over their bonuses that were supposed to be an incentive and motivational tool to boost their performance in the next upcoming match. The naked robbery of the Black Stars of Ghana in Brazil by the Leaders of the republic will have a great repercussion on generations to come.
COYLIB sounds a solemn warning to the Presidency, the legislature and the GFA to wake up quickly from their slumber and find the best possible solution to the ugly events unfolding in Brazil.
God bless Black stars
God bless Ghana
COALITION OF YOUNG LIBERALS (COYLIB)
SIGNED:
COYLIB LEADERSHIP
(UK, USA, BELGIUM, SWEDEN, CHINA, GHANA, GERMANY)
(Omissions, errors, and typos are COYLIB mistakes)