Make your leaders environmentally responsible - Obuasi MCE charges citizens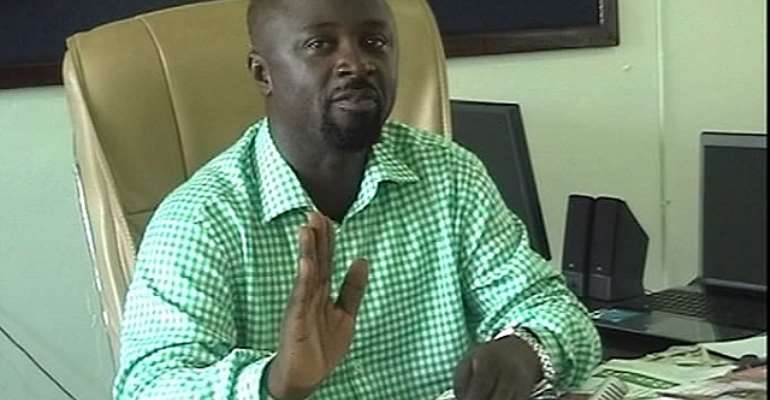 In a bid to facilitate the achievement of the Millennium Development Goal 7 (MDG7) on sanitation by the 2015 deadline, which Ghana is way lagging behind, the MCE of Obuasi in the Ashanti region has called for concerted efforts from citizens to attain the goal.
Richard Ofori Agyemang Baodi has therefore urged citizens to involve themselves in making sure that metropolitan, municipal and district chief executives work towards improving sanitation situation in their localities.
Speaking on 'Clean Communities' a sanitation oriented programme on Joy News on MultiTV, the Municipal Chief Executive said he believes that health is wealth.
"The époque of every health activity is good environmental practice and hygiene," he said, explaining why a huge chunk of the Obuasi Municipal Assembly's budget is allocated to sanitation.
The MCE said the response of the Assembly to 'Clean Communities' is an indication of its commitment to sanitation issues in the municipality.
For instance, he mentioned how the Assembly moved in to take appropriate action on a broken down toilet that was posing serious environmental hazards.
Some residents of Bediem, a suburb of Obuasi, speaking to 'Clean Communities' complained of inadequate waste containers, compelling some of them to dump refuse indiscriminately.
But in sharp contrast, Richard Ofori Agyemang Baodi said the Assembly has entered into an agreement with Zoomlion to collect refuse from homes.  
He was baffled by the residents' complaints, which served as a basis for them to indiscriminately dispose off their refuse.
"[Bediem] is one of the serviced areas that we have mandated Zoom Lion to handle for collection of refuse so I don't understand why they themselves will go beyond the arrangement that we have done to go and dump refuse at other places."
The MCE believes that his outfit has done what it has to do as responsible managers of the municipality, and challenged the residents to do their part, "what is left is for residents to buy into our new philosophy of managing waste and sanitation management within Obuasi."
He said that in spite of the attitude of the residents they will continue to be dedicated and encourage residents to patronize the services of Zoomlion.
According to the MCE, the Assembly is making extra efforts to surmount the sanitation problem there. He said the Assembly "has resolved to put a sanitation task force in place and are working to get the necessary legal backing" to make their operations effective.  
The task force will ensure the persons who litter and act against the Assembly's bye-laws are held culpable. He believed "that when we do that we will be able to instil some level of discipline within the society and the people will be compelled in a civil way to go by the bye-laws".
He requested residents of Bediem who do not have refuse bins to notify the environmental department of the Assembly to be provided with one.
He reiterated that the sanitation problem is a shared responsibility and advised that citizens take active part in ridding their communities of filth. 
 
CLEAN COMMUNITIES AIRS ON JOY NEWS, MULTI TV EVERY FRIDAY AT 7 PM.