Na Dasana's death, a setback to peace process - Dagbon Regent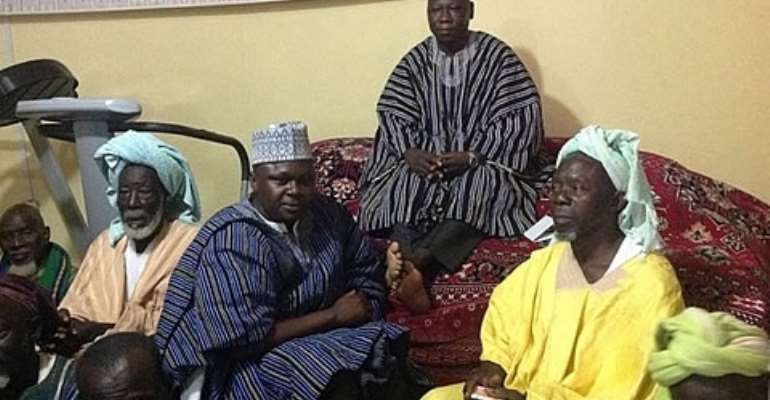 The Regent of Dagbon, Kampakuya-Na Andani Yakubu Abdulai, fears the gruesome murder of Na Andani Dasana, Overlord of the Nanumba Traditional Council, would blow away the successes chalked in bringing peace to the area.
According to the Kampakuya-Na, who is also the Acting President of Dagbon Traditional Council, the dastardly act came to him as a shock.
Na Andani Dasana was murdered at his palace in Bimbilla in the Northern Region on Thursday 19th June, 2014. Four others died as a result of the attack on the palace.
The sad event, Andani Yakubu Abduali said, happened at a time when the council is working towards consolidating peace in the various traditional areas.
"The gruesome murder of Na Andani Dasana has turned back the progress being made in finding lasting peace in the North," he underscored in a statement on Monday.
While urging the people of Nanum to exercise restraint, he charged the security agencies to conduct "effective investigations" into the criminal act.
The Kampakuya-Na "strongly condemned" the perpetrators of the murder and persons associated with it.
"It is through such effective investigation that the perpetrators will be arrested, prosecuted and convicted," he hoped.
"It is time to condemn all those who act in apparent impunity and take the law into their hands to commit crimes against peace loving people. The responsibility of maintaining peace, security and order lies in the hands of the government and its security apparatus. The citizens expect government to do more to protect them so that they will not have a feeling of insecurity in their homes and communities."
He further urged the government "to live up to its responsibilities and justify the trust the people have placed in them so that each of us can go to sleep without thinking of anyone harming you".
Meanwhile the government has offered a GH¢100,000 ransom for information that would lead to the arrest of the murderers.
The Northern Regional Police Command has also confirmed the arrest of 17 suspects in connection with the murder of the Overlord of the Nanumba Traditional Council.