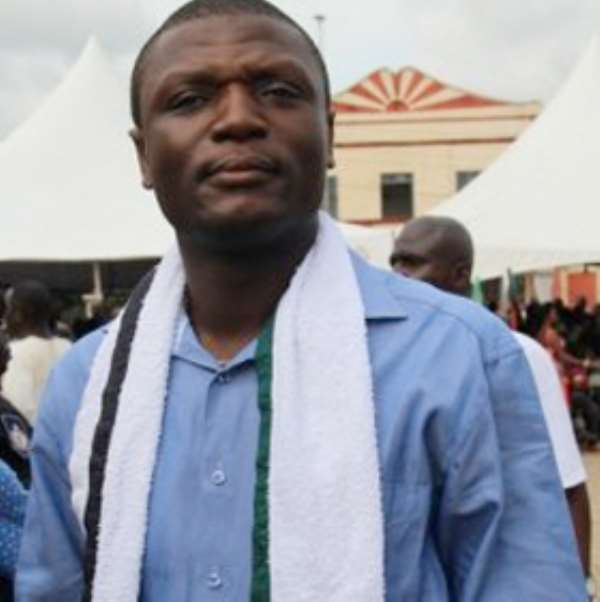 As the governing National Democratic Congress (NDC) gets ready for congress between 24th to 26th October,2014, to elect new National Executives, different personalities have started showing interest in certain positions.
One of the names which delegates and party members are banking their hopes and bets on social media platforms is, Hon Kofi Adams, who is the Special Aide to the Rawlingses as well as the Deputy General Secretary of the NDC.
The rumours on the various platforms have it that Mr. Adams might be vying for the National Organizer slot. Some of the reasons given by some NDC party faithfuls as to why they believe Mr. Adams is the best candidate for the National Organizer, arethe facts that he is - an independent-minded person with aneven-keel temperament,charismatic, has a mature communication composure, and a knack for consensus-building.
He's also a talented introspective writer, who loves toassociate with the cause of the masses seeing that as hisnatural constituency.His values are strongly shaped by his profession, and by
his religion, whilst private by nature.Kofi mingles easily with others, but is most comfortable
addressing large crowds.
Politically, Mr. Adams puts party interest first. He believes, with a strong party structure, NDC will alwayswin power and serve in the best interest of Ghanaians.He believes that NDC hasfrom time immemorial been the true party for Ghanaians.
Another group on social media made it known to the writer Mustapha Inusahthat Kofi Adam's relationship with the grass root supporters has beenvery genuine and realistic as he continues to preach the good deeds of the NDC.
In a separate interview with Hon Kofi Adams, he said that, he will confirm whatever his decision is when nomination is opened. He added that very soon, he will release an official press release to inform the public when he will be launching his campaign.
As to whether he will be vying for the National Organizer position as rumoured, he said 'let them make their own speculations because you can't stop them. The truth will come out.'
On record, Kofi Adams has achieved and contributes a lot to the progress of the National Democratic Congress. Some of his achievements include:TEIN Organizing Secretary at the University of Ghana,The branch Chairman of Adisadel Village in CapeCoast, laterbecame the Constituency Secretary for AsikumaOdobenBrakwa.
He ascended to the high office of the Central RegionalYouth Organizer of the party. Herendered his service again as the Deputy National YouthOrganizer.He became Deputy GeneralSecretary and the spokesperson for former President of the Republic of Ghana - Jerry John Rawlings.
With all the above achievements, party members have no doubt that Kofi Adams is the best man for the office of the National Organizer of NDC.