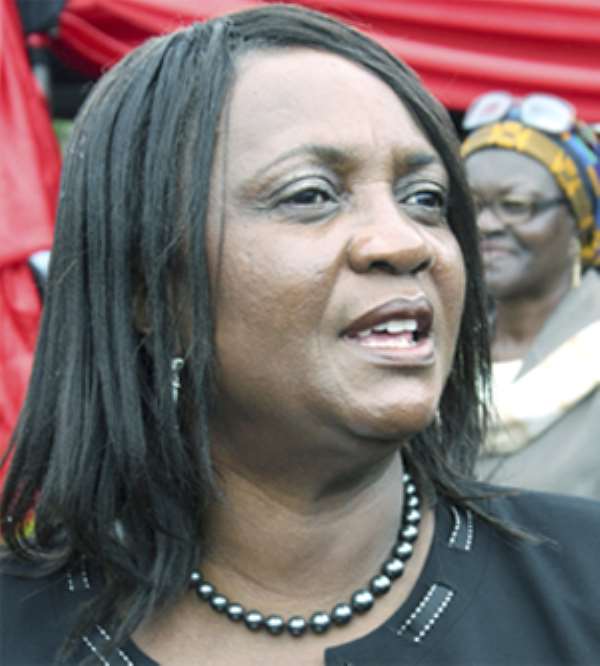 Chief Justice Georgina Theodora Wood
Two appeal courts have been shut for want of funds. The regions in which the two are located are by this negative development being denied the judicial facility; and others could follow suit, given the near empty state of the state kitty.
This worrisome state of affairs is a symptom of the pecuniary challenges besetting the judiciary whose budgetary allocation is yet to hit their account; it also underscores the speed at which the contagion that has afflicted the public purse like a cancer is spreading to other areas, somewhat uncontrollably.
For how long the Judiciary would suffer this drawback, is for now indeterminable and beyond our ken.
Maybe when government pulls the brakes on its ongoing reckless spending spree and introduces some decency in its management of resources, such a date can be determined.
The Legislature too has its own harrowing story to tell about the debilitating financial woes it is suffering. A government which is characterised by an inability to make statutory payments to departments and agencies, leading to such unusual developments, must be depressed indeed and close to the precipice.
We are constrained to think that there could be a deliberate attempt at stifling the two arms of government by the executive to as it were, allow it (government) to operate without the constitutional checks as provided for by the theory of separation of powers.
It goes without gainsaying that in the absence of funds to operate, the Legislature and the Judiciary would be eventually rendered almost useless in the performance of their constitutionally mandated duties.
All the arms of government but the Executive, are suffering the dearth of funds to discharge their functions as they look towards the Finance Ministry for succour.
There is a palpable reality of the Legislature being crippled and therefore unable to adequately discharge its oversight responsibilities on governance. The fallouts from this scenario can only be imagined, but suffice it to point out that it is a threat to good governance in particular and democracy as a whole.
Such unusual challenges are becoming one too many and the earlier the state addressed it the better it would be for good governance.
No wonder Ghana's participation in the ongoing World Cup tournament has been steeped in headline-making profligacy with little being done to stem the financial aberration.
Twenty caterers flying to Brazil and many government appointees all add to the profligacy and to watch on helplessly as the country inches towards a major petroleum product shortage because of government indebtedness to major stakeholders in the distribution of the commodity, is a sorry reflection of governance at the hands of the NDC.
Polytechnic teachers are still on strike and the Cedi continues to lose out against the Dollar and other convertible currencies. This is a country in a steep descent.