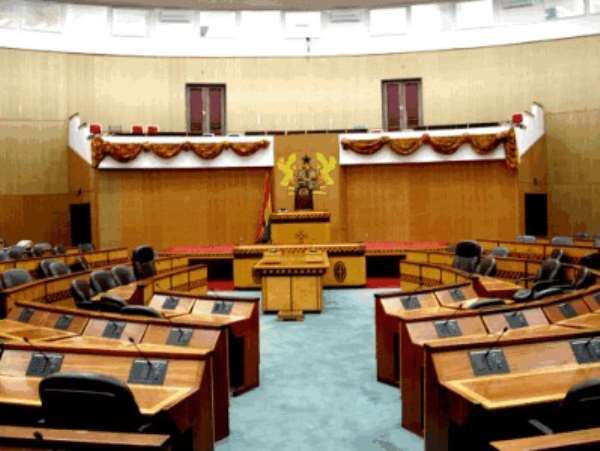 Parliament has officially ascertained the death of the Member of Parliament for Upper Denkyira, Charles Omar Nyanor, and has accordingly informed the Electoral Commission of the vacant seat in the house. The Electoral Commission has fixed 29 June this year for the by-election as set out in the constitution. The seat was for the New Patriotic Party.
Under the constitution, it is the duty of parliament to inform the EC when there is death or resignation in the house.
The clerk of parliament has therefore officially written to inform the EC. The director of public affairs, Jones Kugblenu, disclosed this to 'The Chronicle'newspaper. "Parliament has done its duty," he added.
The late C. O. Nyanor was the Minister of State for the Private Sector Development and a member of the economic management team. He was one of Ghana's long serving members of parliament and onetime deputy finance and economic planning minister in the 2nd republic.
C. O., as his colleagues affectionately called him entered politics, at the prime age of 35. He was then elected by the Denkyira District Council to the constituent assembly in 1968 where he helped with the drawing of the 1969 republican constitution. The 68-year old man had his elementary education in the Dunkwa-Offin Methodist School. Without any secondary education in Ghana, C.O. left for the U.K and enrolled in Balham and Tooting College of Commerce (London) for his ordinary and advanced level certificates and also completed part one of the banking diploma.
He continued to the University College of London for his degree. He is the a member of the Inns of Court, School of Law, London and holds a B.Sc, Econs, Hons, a barrister at law and an associate of Chartered Institute of Bankers. He was married with six children.