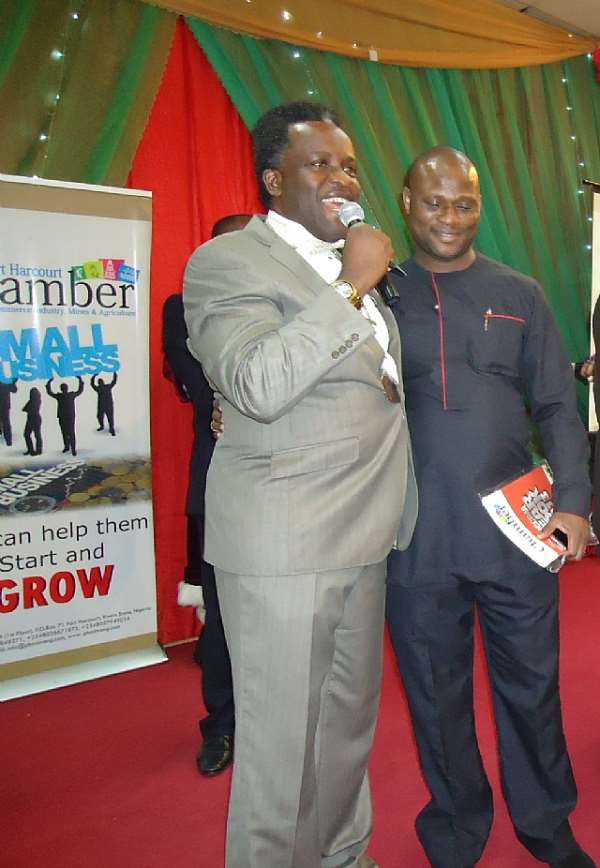 As part of efforts aimed at complementing successful youth development programmes of Port Harcourt Chamber of Commerce under the Engr. Emeka Unachukwu led administration, PHCCIMA's highly esteemed member company, CNS Marine Limited who recently established an underwater diving school has asked the chamber to forward names of ten (10) PHCCIMA member youths to be trained freely on scholarship on underwater diving.
The MD/CEO of CNS Marine, Engr. Lucky Akhiwu made this request during PHCCIMA's monthly council meeting saying it was his way of supporting PHCCIMA's corporate social responsibility and to reach out to youths of the state. The underwater diving school project according to him was set up in partnership with a renowned diving company in Trinidad and Tobago with the major objective of training and empowering hundreds of youths to take up positions in the elusive oil and gas sector.
Furthermore, he said the school if completed by successful beneficiaries will help repress the challenges associated with empowering our youths and pivotal to strategic professions in the oil and gas sector to provide them with a meaningful and sustainable source of living.
Engr. Akhiwu who expressed joy at the level of progress witnessed by the Emeka Unachukwu led administration also lauded his various youth empowerment initiatives which according to him has positively positioned a good number of youths in the state on a brighter pedestal.
Speaking to PHCCIMA media in a short remark, the PHCCIMA President said CNS Marine has been more than supportive to PHCCIMA's activities, he said the company's quest to train 10 youths on scholarship on underwater diving was another pointer to the fact that the company have concern not just for the plight of PHCCIMA but also for our retinue of youths.
He commended the MD/CEO of CNS marine Limited, Engr. Luckly Akhiwu for the gesture, urging other member companies to come forward and support the various PHCCIMA initiatives.