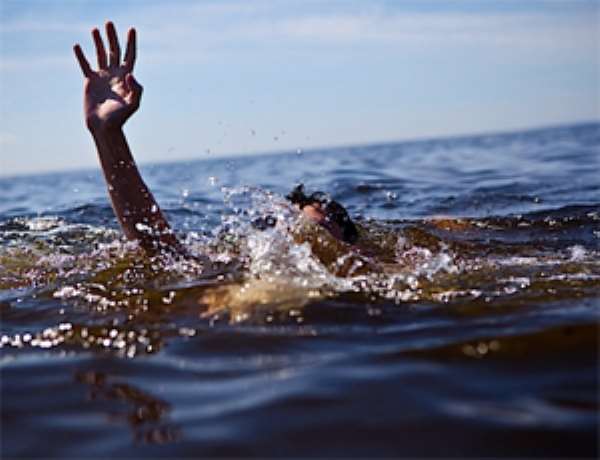 Eighteen persons have been confirmed dead while others are missing in a boat accident involving about 50 passengers on the Volta Lake last Saturday.
The number is consists of nine women, three boys and six girls.
However, other sources put the death toll in the boat mishap at 29.
There was a rescue mission by a combined team of the National Disaster Management Organisation (NADMO), the police, Boat Owners Association of the area, the Eco Brigade personnel of Zoomlion and other volunteers.
The accident, which occurred near Agbletime-Kesekofe and Boposo near Tokoroano in the Krachi-East District of the Volta Region, happened at about 2:30 pm on a market day.
The Regional Director of NADMO, Simon Bakar, told DAILY GUIDE that unconfirmed reports had indicated that five more bodies were retrieved from the lake yesterday morning.
He explained that the accident actually happened after the boat in which the 50 passengers were travelling, hit a tree stump close to the Agbletime-Kekekofe, and began to sink.
They were returning to Ayirafie near Bator in the North Tongu District after they had gone to do business and visited the health facility at Tokorano to weigh their kids.
The 50, who comprised 30 adults and 20 children, began to struggle for survival after the boat which owner had been identified as Helo, began to sink.
Although the boat operator and a few others survived, the true number of survivors was yet to be ascertained.
Mr. Simon Bakar said they were focusing on the death toll to help them get a true number of the survivors. He commended the efforts of the rescue mission and the Tokorano Clinic for their collaboration in ensuring that all the victims were retrieved from the lake and properly accounted for.
Mr. Bakar expressed worry over the ignorance of the people and their refusal to use life jackets, describing the phenomenon as dangerous. He advised boat owners and operators to ensure that during such long voyages, the boats move in pairs or more to ensure that more lives are saved in time of a disaster.
The Member of Parliament for the area, Wisdom Gidisu, who has also visited the area, expressed his sympathy to the affected families and prayed that the boat operators and owners would always insist that the passengers wear the life jackets provided for them.
From Fred Duodu, Ho ( [email protected] )