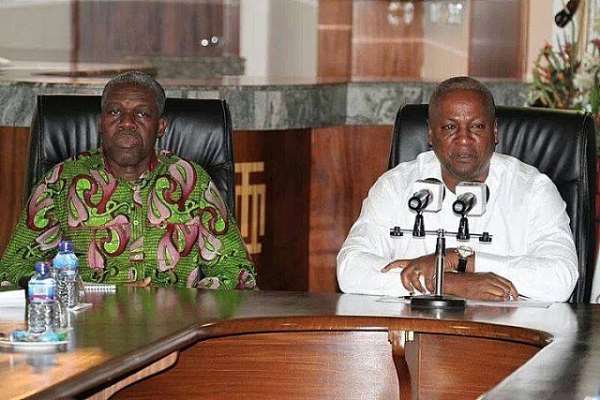 The Vice -Chairman of the Ashanti and Brong Ahafo branches of the Association of Ghana Industries is calling on government to direct more resources at fixing the economy.
According to William Awuku Aheadomeh, it will not be prudent if government keeps investing in infrastructure with the ailing state of the economy.
The country continues to see a surge in inflation and cost of borrowing. The Ghana Cedi is yet to compete favorably on the exchange market despite the bank of Ghana's forex control measures.
Government statutory payments to MMDAs, the National Health Insurance Authority (NHIA), the Ghana Education Trust fund and a host of other payments remain in arrears.
But Mr. Awuku Aheadomeh warns the situations could worsen if government continues to make giant political promises which demand huge capital expenditure.
Speaking on Ultimate Radio's news analysis program, 'fact file', Mr. Awuku Aheadomeh indicated that infrastructural development alone without a thriving economy had lost its place in earning political votes for any government in power.
He stated 'going only the development way cannot make a government popular'.
'Sincerely speaking, build all the two hundred schools and put students in there; build all the roads from Eastern corridor and western corridor but for the economy to remain as it is, people are losing money. 14.8% of every value you thought you were holding last year has been lost to inflation and you feel it in your pocket. Workers, employers paying salaries are all feeling the impact and that can force you to lose the elections,' he added.
He wants government to take a bold step to cut excessive expenditure and direct its resources at resuscitating the economy.
Mr. Awuku Aheadomeh said he will not be surprised if in the next few weeks, government officials come out to share similar opinions in solidarity with nation development.
Speaking on the issue however, Head of political science at the Kwame Nkrumah University of Science and Technology, Dr Richard Amoako Baah maintained that the suggestion though prudent; might not be accepted on political grounds.
He said that could never happen in the country as serial callers and Metropolitan, Municipal and District Chief Executives will always want to pretend something developmental is happening in order to keep themselves and their government looking good in the eyes of the public.