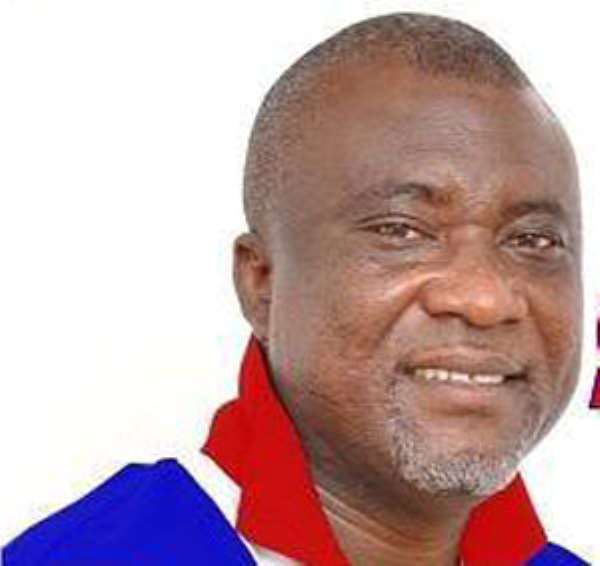 Hopeson Adorye
Pro-NPP group, Crusaders of Nana Akufo-Addo (CONAA), which used to advance the cause and interest of the 2012 Presidential candidate of the party, Nana Addo Dankwa Akufo-Addo, has been disbanded.
A statement issued and signed by leading members of the group including Hopeson Adorye, Sylvester Tetteh, Gifty Oware, Tina Mensah and Baba Tauffic said, 'CONAA will not be an active partaker in the NPP primaries as we believe discerning delegates of our great Elephant Party already know who they want as their Presidential candidate for the 2016 elections.'
'We therefore declare CONAA dissolved with immediate effect,' the statement said.
The decision, according to them was 'in consonance with the rules and regulations outlined by the Steering Committee for the presidential primary of the New Patriotic Party, which have been subsequently approved by the National Council of the Party.'
Aside that, they said 'Nana Addo Dankwa Akufo-Addo has already indicated that he wants a clean campaign and has asked those in support of his bid to lead the party not to be drawn into any discourse that may damage the unity of the party.'
Leadership and membership of the CONAA have therefore resolved to refocus their attention away from the upcoming primaries of the NPP.
However, the statement said, 'CONAA is now going to be the proverbial 'John the Baptist' and we are going to prepare the way for the 'Messiah', who is Nana Akufo-Addo, to come and rescue Ghana from the economic mess and despondency President John Mahama and his NDC government is creating in Ghana' thereby taking the fight to the ruling National Democratic Congress (NDC).
This, they said was because 'the grounds has to be prepared for the Nana Akufo-Addo for President 2016 campaign' believing that 'God-willing Nana will be massively endorsed by  the delegates  to lead the party into the 2016 general elections.'
'The battle for 2016 has already begun and we will now be exposing the ineptitude, cruelty, hardship and corruption being meted out to Ghanaians by John Mahama and his ruling National Democratic Congress,' it noted.
'Henceforth,' leadership of the group said, 'we are going to be the Crusaders for Change to ensure that this Mahama government is changed for a more competent NPP government to be led by Nana Addo Dankwa Akufo-Addo come 7th January 2017 (7117). Isha Allah.'
 By Charles Takyi-Boadu