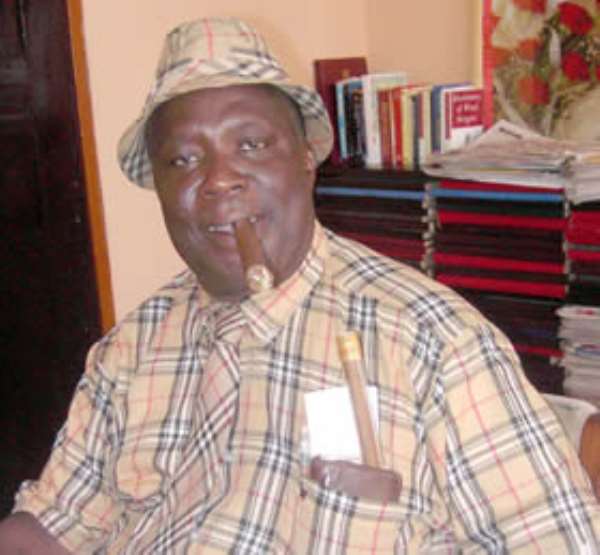 Mr. Charles Kofi Wayo, a former staunch member of the ruling New Patriotic Party (NPP), has again accused the government of being insensitive to the plight of the majority of Ghanaians. Mr. Wayo, who is contesting the presidential slot on the ticket of the People's National Convention (PNC), also described the government as incompetent and that the NPP administration has totally failed to fulfill 90 per cent of its campaign promises. "All that President Kufuor is interested in is travelling from country to country, and spending the tax payer's money lavishly to the detriment of Ghanaians, he contended.
Mr. Wayo, also known as Nima Boy, challenged the government to come out with the accurate figures on the economy, because the assertion that the rate of inflation has dropped to two digits, is a blatant lie. This, he explained is because prices of goods and services continue to rice each passing day.
He called on Ghanaians to ignore such fake figures, because NPP has only come to exploit them, and enjoy the fruits of their labour, adding that apart from PNC, there is not political party that could relieve them of their untold hardships. Honestly, if I compare the performance of the NDC to the present administration, the former is better off, he pointed out.
According to the Nima Boy, over dependence on foreign donors to develop the country would not solve the situation, because Ghana, he related, can make good use of its numerous natural resources to save the people from abject poverty. He declared that PNC is the only party that can relieve Ghanaians of their current hardship, since it is capable of transforming the country within 100 days. This he believed would be made possible through the adoption of what he called "Strategic and Effective Policies.