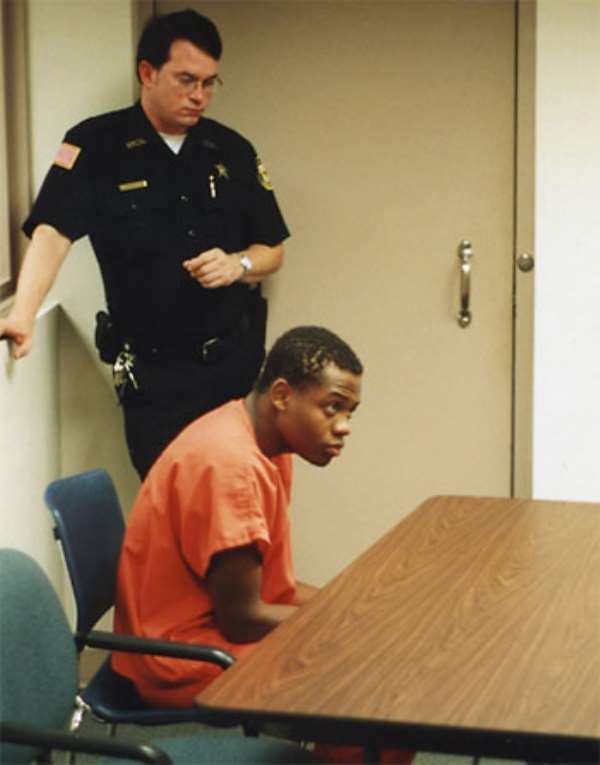 A former Arkansas Tech University student accused of stealing identities from fellow students has pleaded guilty to mail fraud in U.S. District Court, according to federal authorities.
Anthony Dsane, 21, a student from Ghana, will be sentenced July 15 in Federal Court in Little Rock after the completion of a pre-sentencing report. Federal authorities and Dsane disagree on the amount of damages associated with the crime, meaning a hearing will likely take place in order to make that determination.
Dsane was arrested by Tech police after he allegedly stole the identity of at least five people while working in the university's library, according to court documents.
Attorneys representing the United States contend Dsane attempted to fraudulently use mail to receive more than $120,000, while attorneys for Dsane believe that figure is less than $120,000. The actual amount will likely play a part in Dsane's sentence, according to federal authorities.
Dsane's girlfriend, Ashley O'Gwynn, is accused of hindering Dsane's apprehension. She is scheduled to be tried in Pope County Circuit Court on May 19 by Fifth Judicial District Prosecutor David Gibbons.
Authorities believe Dsane and O'Gwynn were part of an elaborate scheme to defraud fellow students and at least one university professor out of thousands of dollars.
Dsane was initially accused of 15 counts of felony forgery and six counts of financial identity fraud until he was indicted in U.S. District Court on several counts of mail fraud. The case was investigated by Arkansas Tech officer John Pritchard.
According to court records, Dsane used his position as a student worker at the university's library to gain personal information of at least four other students. He is accused of using one student's personal information to receive four separate loans under the name of that student, who was unaware of the loans, through a company called The Education Resources Institute. Police allege Dsane also received loans at several local banks by using that student's identity.
Dsane was arrested Oct. 29 by Tech police while attempting to receive copies of his transcripts and just after he notified other university officials he planned to check out of his on-campus residence and drop out of school, according to court documents. Dsane told District Judge Don Bourne during his bond hearing that he had purchased an airplane ticket to London and planned to leave the country.
Two days later, university police were told O'Gwynn had received a number of Dsane's possessions, including bags, suitcases, a laptop computer and several credit cards, according to court records. Tech officers, executing a search warrant for O'Gwynn's apartment on West C Street, said they found O'Gwynn burning shredded financial documents on a barbecue grill, according to testimony at the bond hearing.
Police also located another bag of shredded documents in O'Gwynn's apartment, according to an affidavit attached to her charging documents. A hold was placed on Dsane's university mailbox. It was later investigated by postal inspectors.