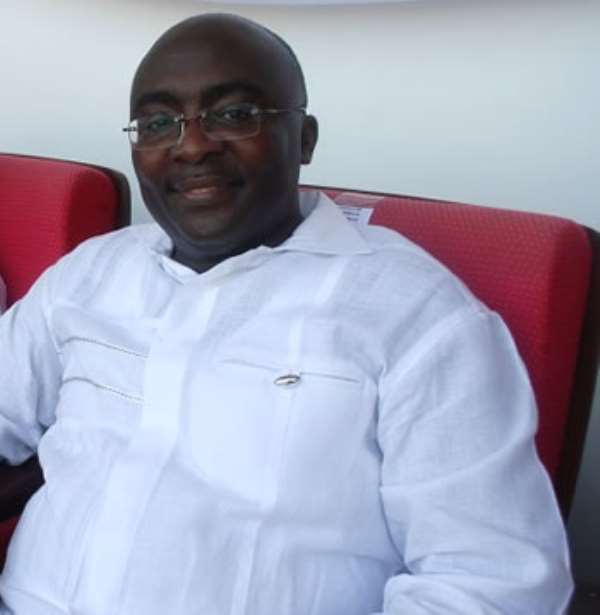 A former Finance Minister, Prof. Kwesi Botchwey says he agrees with Dr. Mahamudu Bawumia's assessment of the economy.
Prof Botchwey, who is Ghana's longest serving Finance Minister on Tuesday evening mounted the podium to deliver a lecture as the third speaker in the Distinguished Speaker Series, said he did plan to dispute the claims made by Dr. Bawumia, however, 'I offer no rebuttals. I do agree with much of what he said," he said.
In a lecture delivered in the Distinguished Speaker Series organised by the Central University College in Accra, Dr Bawumia painted a very gloomy picture of the Ghanaian economy, stressing that a bailout by the International Monetary Fund (IMF) was inevitable if the government's management of the economy did not improve.
'I'll like to repeat without exaggeration that the Ghanaian economy is in a crisis," Dr Bawumia said, pointing to high inflation, double digit budget deficit, depreciation of the cedi, and the general lack of growth in the economy. GDP growth, according to Dr Bawumia, had declined from 9.4 per cent in 2011 to just 3.4 per cent in 2013.
The Distinguished Speaker series organized by the Central University College is under the theme 'State of the Nation's Political Economy and the Role of Civil Society'.
Prof Botchwey holds an LL.B. from the University of Ghana, a LL.M from Yale Law School, and a doctorate from the University of Michigan Law School.
He taught at the University of Zambia, the University of Dar es Salaam (Tanzania) and the University of Ghana.