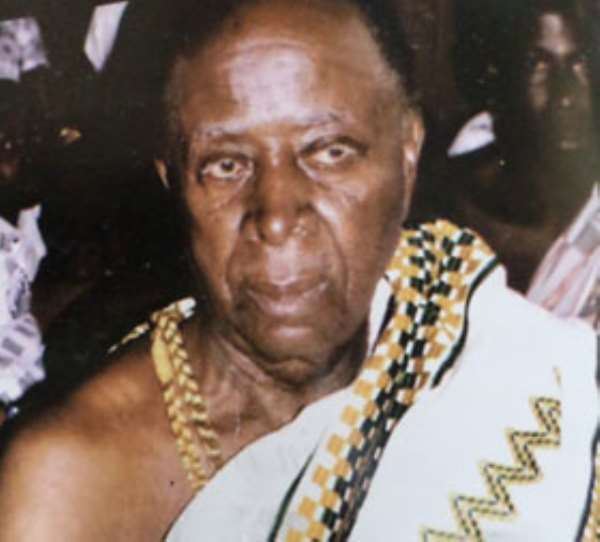 The armed security personnel, numbering over 200 – some of who were in mufti – patrolled the town and the funeral grounds – the Dwomo Roman Catholic School Park – following some controversies that surrounded the funeral.
Some of the military personnel were made to station at the premises of the palace of the Chief of Dwomo, Nana Koto Asamoah III, who had earlier invoked the Great Oath of Otumfuo Osei Tutu II, the Asantehene, debarring the family of Dr Bisiw's late father, Nana Ofori Yeboah II – who was the Krontihene of Dwomo – from holding the funeral due to their alleged blatant disrespect for the customs and traditions of the land.
The Dwomo chief, who had appealed to his followers to remain calm, was said to be out of town on Saturday, DAILY GUIDE gathered.
Indigenes of the town feared the funeral could be marred by mayhem because of the chieftaincy dispute in the area, mainly between the departed Krontihene and the chief.
The late Krontihene was said to have engaged Nana Koto Asamoah in a protracted chieftaincy dispute in a failed attempt to destool him (Nana Asamoah) as chief of Dwomo.
Nana Ofori Yeboah, known in private life as Robert Samuel Kwabena Bisiw, died at the Sunyani Regional Hospital on February 2, 2014 at age 84.
He was survived by two wives and 15 children, including Dr. Bisiw, Member of Parliament for Tano South.
His funeral attracted a large number of party functionaries from the ruling National Democratic Congress (NDC), government officials, MPs, officials of other political parties, traditional leaders and people from all walks of life.
The Asantehene, Otumfuo Osei Tutu II, was represented by Offinsohene Nana Wiafe Akenten.
The funeral turned more like a fundraising venture as various sympathizers donated huge sums of money to the bereaved family.
Meanwhile, the family of the late Krontihene has denied that Dr. Bisiw hijacked the entire funeral celebration of her late father.
According to them, a committee was put in place to organise the funeral.
  [email protected]
 FROM Fred Tettey Alarti-Amoako & Richmond Acheampong, Dwomo