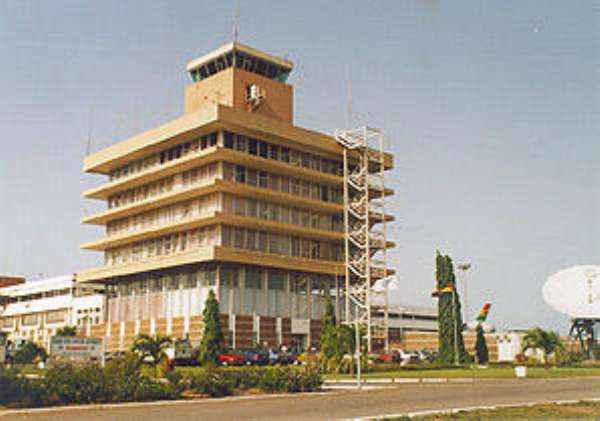 Police ensure peace at AFGO Police reinforcement from the Striking Force was Tuesday evening deployed to the African Ground Cargo (AFGO) premises to stop Junior Workers from preventing the export of perishable items on board a Lufthansa flight.
The angry workers who had formed a barricade at the last checkpoint of the Cargo Village said they were expressing their disgust at the dismissal of four of their colleagues who were fighting for their cause.
One of the workers told the Ghana News Agency that their provident fund had been due for payment since February 2004 yet the Management had been tossing them up and down.
He said although there was a union, it had remained docile, adding that when four of the workers confronted the Management about the payment they were dismissed.
When the Ghana News Agency got to the scene, the workers were singing patriotic songs while a few were at a meeting with the Management. After about an hour of consultations the workers agreed to release the export products to be sent on board the plane.
The export products, however, had to be sent back because according to officials of the Airline, they could not delay the flight to take them on board.
The workers said they had started receiving 90 per cent of their providence fund but insisted that they would prevent items from being exported if their dismissed colleagues were not reinstated.
Meanwhile negotiations were still going on in an attempt to bring the four dismissed workers back.