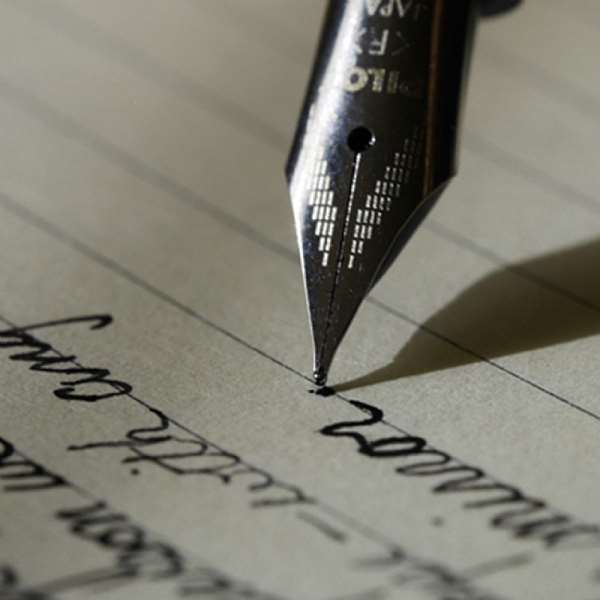 The dream of most students in institutions of higher learning is to be able to land a wonderful job in a great company that presents a fantastic working environment to ensure exquisite skills acquisition and provide atmosphere of friendliness and close-knottiness.
Such was my dream when my studies as an undergraduate at the University of Ghana, Legon were coming to an end. As fate will have it, I saw myself entering the employment of the global leader in the food industry, Nestlé. More privileged was I to join Nestlé Central and West Africa Limited, an entity registered under the Free Zones Board of Ghana, which coordinates Nestlé operations in twenty-two (22) countries in the Central and West Africa Region. I couldn't have asked for more.
Being my very first employment and opportunity to work in a formal business setting, I had a lot to learn in terms of work culture, work relationships and technical knowledge of my role. Owing to my background in Accounting, I was sent to the then Finance and Control Centre of Competence, a department which specializes in taking from the Nestlé operating companies in the various countries, their non-core functions such as accounts payable management, account receivables operations, accounting operations and bank reconciliation, so that the operating companies will focus on production and demand generation. Here, I saw a collection of focused, diligent, energetic, passionate and competent young people who were on top of their jobs and making sure that they support Nestlé to become the leader in Nutrition, Health and Wellness through a sound financial architecture. Immediately, I knew that I have become part of something big and worthwhile.
Noteworthy is the fact that I was part of four young people beaming with energy and full of expectations, to join this department initially as National Service Persons. We were sent to the Accounts Payable division to learn about its operations and understudy some people who were already on the job. It was no time to joke, and this was only Day Two. I was taken to the workstation of a young, talented and knowledgeable lady by name Comfort Arthur, who was two years ahead of me at University of Ghana Business School. Comfort calmed my anxiety and made me feel comfortable. She started on a personal note, exchanging pleasantries with me and within the next five minutes, we got to know a little about each other.
After the pleasantries, which were basically meant to calm my nerves, Comfort proceeded to baptize and initiate me with accounts payable operations. At the end of that day, I knew about the need for materials, goods and services; the raising of purchase requisitions which get processed into purchase orders, which in-turn results in supply of goods and services, issuance of invoices (since purchases are made on credit), processing of such invoices for payment and actual payment for goods and services. Accounts payable department comes in from the issuance and receipt of invoices to processing to payment of such invoices. A vital lesson was learnt and there began my enlightenment on accounts payable operations.
Days turned into weeks and weeks into months, as my colleagues and I were taken through the actual processing of invoices, starting from receipt and stamping of those invoices, scanning into input accel, indexing of invoices, posting of invoices and its related issues of rejection and parking, as well as payment, all in SAP. Before long, I realized my understanding of the processes increased and this was largely attributable to my asking of many questions, learning from mistakes and gladly embracing criticism and admonishing. I had the benefit of learning from wonderful mentors as Odile Afegbedzi, Tennyson Tagoe, Franklin Seshie-Cudjoe, Fred Attoh, Afari Duodu-Prah and Gertrude Bomah, who were all part of the Accounts Payable Team then. Some considerable time was spent working especially with Gertrude Bomah, on the posting schedule for Nestlé CWA Ltd (GH11). I greatly cherish this period as Getty spent time improving me, whilst trying to achieve her daily targets.
A reshuffle of personnel saw me partnering Ernest Ekpe (Papa), to work on posting schedule for Nestlé Ghana Ltd (GH10) and Nestlé CWA Ltd (GH11). This was an added responsibility with a great opportunity for learning. I gladly embraced it. Ernest found out quickly that I was quite competent in handling Nestlé CWA Ltd (GH11), having learnt at the feet of Gertrude Bomah. In what I regard as the greatest empowerment I have ever received in my working life, Ernest gave me the responsibility of solely handling CWA Ltd (GH11), because he had absolute confidence in me.
Working on GH11 really added a lot to my knowledge and understanding of the accounts payable process, and most importantly, the procurement and purchasing process, which was then, not in my purview. It was during this period that I formed a good working relationship with Gabriel Abroso, an Operational Buyer (OB) in the Purchasing Department. GH11 presented a special challenge, because of its status as a Free Zones company and the tax implications that come with it. Most at times, I had to go arguing tax issues relating to postings at either Treasury or the Tax Expert's office.
Lolita Kab-Atsu (now Lolita Narh) and Charles Asafuah, who both work at Treasury, were virtually seeing me on a daily basis. Pearl Akpebu, the Tax Expert can also attest to seeing me regularly. During this period, I benefitted greatly from the tax lectures of my superior, Stephen Otoo, who became a personal friend and mentor, with whom I discussed many issues, ranging from personal development to politics.
Admittedly, I made mistakes in this new role but learnt from them to improve my expertise. In fact, my mistake-making era drew me closer to Samuel Amoah, who was the next in the value chain after my postings. Sam was the Payment Officer in charge of GH11 and GH10. He had to prompt me sometimes to reverse some postings or effect other corrections in relation to the postings. He coached and schooled me, and I must admit, that coaching and schooling paid off as I soon became a master of the game. From clarification of tax issues to solution to problems arising from postings, I gradually carved a niche for myself as someone on top of his game and became a reference to many.
After national service, my colleagues and I were engaged as full-time employees in this wonderful environment, at a time when the Finance and Control Centre of Competence had fully transitioned into Nestlé Business Services (NBS), Africa, providing Financial Services and Employee Services to companies within the Nestlé Group in Central and West Africa.
Nathaniel Aryeetey (my close pal even to this day), Madonna Tamakloe and Naa-Ayorkor Mensah-Dapaah were the colleagues with whom I initially came to the Accounts Payable Department. They have counseled, advised and motivated me along the way; my heart is of full of gratitude and appreciation to them for their camaraderie and encouragement. Mubarak, Fauzia, Harrison, Juliet and Emily, all of Employee Services are fondly remembered. I was given full control of posting activities for GH10 and GH11 as Ernest Ekpe moved to a different schedule as GRIR specialist. With absolute responsibility for these two markets resting on me, I applied diligence, tactfulness, competence and hard work to my new role and was not reluctant to contact Ekpe and others for advice on the handling of some transactions.
I must say I flourished in this role, but not to say that there were no problems. Few problems were encountered but were resolved with the help of others, especially Sam Amoah. The time came for me also the pass on knowledge to new comers. I readily remember Mavis Ewoenam Afenyo, Stephen Okae, Stephen Ntim, Gloria Dadzie and others. Having protégés in this environment was quite challenging as you have to combine that with meeting your daily targets, but it was a great experience. Stephen Okae, who I later worked with eventually, took over from me as I left Nestlé into the entrepreneurial world. He is a fast learner and hard worker who seeks understanding of the processes and emerging issues.
Of the many things I appreciated working in this great multinational environment was the intensive and effective performance evaluation and appraisal system. Daily performances were reviewed courtesy Daily Operations Review (DOR), which is a meeting that discusses performance per personnel and on group measures concerning work the previous day as well as discussion of issues and problems relating to work, which need either escalation or cascading. For me, this was an eye-opening experience, and it gave me the realization that seriousness in this environment is a sine-qua-non to success. There were weekly and monthly reviews as well as presentations. You have to learn even if you don't want to. Performance Evaluation with weights given to different measures was very interesting and the chance to use one of the world's best software, SAP, was a fulfilling experience. The Key Performance Indicator (KPI) system and Performance Evaluation regime are things I will like to implement in my firms one day.
Interaction between and amongst us at the workplace was lively and interesting, mostly due to the fact that almost all the people in the department are young. We cracked jokes, teased each other, encouraged, chastised and criticized one another, gave our all and endured sacrifices to get the job done. Here, I saw how a group of people can summon their passion, energy, creativity and innovation to make seemingly impossible things possible. Guys like Ernest Nanewortor, Rahman Alhassan and Samuel Anakwa made the environment fun to work in with their timely jokes and laughable stories. They helped relieve stress with humour.
Leadership knew what they were about and were always on top of issues. Stephen Otoo, Mamadou Baldé, Daniel Delamou, Rexford Okae and Freda Duplan (Mrs.) earn special mention here. Also featuring are Shakiru Lawal, Eva Thompson, Loretta Adomako, Ishaque Duffour and Maxime Adou. They set examples for us, subordinates to follow.
I fondly remember the presentations I made which received praise and admiration from many, the CWAR day, End-of-Year outings, Time to Share, CWA Meetings and Information Sessions, etc. The breakfast moments at the top and canteen, ACCA students learning early in the morning before work, the hefty lunch packages, Language (French and English) lessons and so many other experiences which together constitute my memories about Nestlé are greatly cherished. My advice to the leadership at NBS Africa is that as they push employees to give off their very best and endure sacrifices, commensurate rewards should be given to highly motivate staff.
I left Nestlé a man ready to face life on my own and make it, owing to the multiplicity of experiences I have had whilst working there. The multinational environment has charged me to move forward and unleash my creativity unto the world. Whilst preparing to rest my pen, I must say that the following people have won my admiration and I look up to them for leadership and that the sight of them gives me hope that Ghana has quality manpower for its development: Ishaque Duffour, Eva Thompson, Ernest Nanewortor, Samuel Amoah, Franklin Seshie-Cudjoe, Razak Abdul, Kofi Boadi Acheampong, Fred Attoh, Forster Buabeng, Stephen Otoo and Rexford Okae (who practically speaks accounting). Special mention is made of Andrew Aninagyei (an affable friend), Hazel and Antoinette, all from HR; I owe them a debt of gratitude for their encouragement and support. To all I have worked with, you're my champions because you're young, passionate and extremely competent.
With the quote from Jamie Paolinetti which says 'Limitations live only in our minds; but if we use our imaginations, our possibilities become limitless' , on my mind, I look into the future with utmost hope and optimism.
Paul Edem Kuenyefu, a Development Enthusiast is an Entrepreneur, Writer and Motivational Speaker. He is the author of 'TO THE ZENITH', a motivational piece.
Email: pedem99[at]gmail[dot]com