The Name Jesus Christ Came As A Deception Of Lucifer!! (Part 2 Of 2)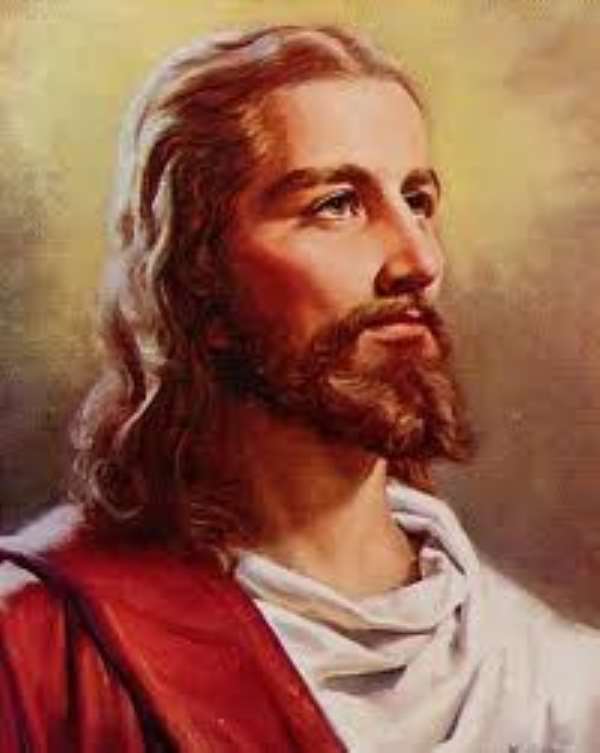 This Greek 'version' of the Old Covenant Hebrew Holy Scriptures is known as the Septuagint Version and its coming was to prepare the minds of mankind with the diabolical intent of Lucifer in making mankind believe that, after all, Elohim permits the translation of His Word into other languages of the world.
This was the reason why some non-vigilant followers of YESHUA HaMashiach fell to the trickery of Lucifer in translating the Brit Chadasha or the New Covenant Hebrew Holy Scriptures, so they would eventually merge them with the Septuagint Version, forming the one complete book that has subsequently been known for a long time as the Bible.
As said earlier, the use of Greek mythology, religion, and culture in translating the Hebrew Holy Scriptures is obvious and very strong in the Bible. Greeks have ZEUS as the name of their greatest and most revered Deity, who they consider to be the Creator!
Therefore, when they learned from followers of YESHUA HaMashiach that the Creator, Elohim, has a Son in YESHUA, they then reasoned that IZEUS (which in fact, means the 'son of ZEUS') must be publicized as the son of ZEUSthus, misleading translators to think and to equate YESHUA to IZEUS, which finally became JESUS in English!!
By this feat, since IZEUS must have everything within the DNA of ZEUS his father, then JESUS begotten through IZEUS must also have everything within the DNA of ZEUS!! Therefore, worship of JESUS is simply, worship of ZEUS through the back door!! Moving or changing faith from YESHUA to JESUS would and should, obviously, land mankind right into the lap of ZEUS and LUCIFER!! See the destructive power of ignorance in all of this??
When Elohim has commanded all His children never to mention the names of deities of Gentile nations (cf. Joshua 23:7), by this trickery of Lucifer, people seeking the salvation of Elohim are compelled without they knowing it to call on the name of the Greek Deity, ZEUS, in and by their faith and profession in the name JESUS!! As for today's people of the Earth, they greatly relish their faith in the name, JESUS, ignorant of the harm and dangers it portends for them!!
The name CHRIST, which is at the center of Christianity, is derived from the Greek word 'CHRISTOS' which Greeks understand to mean 'the anointed one' according to their religion and mythology.
Equating CHRISTOS to the Hebrew title of the SaviorHaMashiach, 'The Anointed One'therefore, was easy for English translators to come up with the combined name 'JESUS CHRIST' which has become so popular and highly revered by the whole Earth, for more than one thousand, seven hundred years, as if it were the true name of Elohim's holiest Son!! How sad!
Since the name JESUS CHRIST has come from Lucifer to mankind, it is only a product of his deception techniques!! Worship of the name JESUS CHRIST is simply worship of Lucifer. Prayers made in the name 'JESUS CHRIST' are, contrary to the expectation of CHRISTIANS, not directed to Heaven, but rather to LUCIFER!! In all this we must remember the 'fourth beast' in Daniel's end time prophecy, which says of this beast: 'and think to change times and laws' (Daniel 7:25) and seek to overturn all what Elohim has made!!
Now that the whole world worships JESUS CHRIST as if he is the Son of Elohim, Lucifer is happy and beaming with smiles while receiving praise and worship from all inhabitants of the Earth in the name JESUS CHRISThis dreams of taking worship from Elohim to himself, having thus, come true (cf. Second Thessalonians 2:3-9)!!
In his position and power of having one-third of the original number of loyal angels of Heaven with him in his fallen state on Earth, Lucifer can do a lot of things for CHRISTIANS that all of them, in their various denominations of differing beliefs and practices, crave forwhich are wealth, health, and fame.
In fact, Lucifer can and does give these three main cravings of all CHRISTIANS easily to them, in counterfeit miracles, while making them seem to be goodies handed to CHRISTIANS by and from Elohim!!
Remember that, the core mandate given to YESHUA HaMashiach by Elohim in his coming to Earth as its Savior is to bring salvation from the dominion of LUCIFER and sin to all the inhabitants of the Earth.
But alas, faith and comfort in the name JESUS CHRIST will not bring salvation to even one single CHRISTIAN as they have been misled to believe that it wouldthe very reason why NO single CHRISTIAN is delivered from the committing of sin!! Ultimately, CHRISTIANS would be proven to be after all, 'tares', and not 'wheat', and therefore only worthy of Hell fire (cf. Matthew 13:24-30, 36-43)!!
When CHRISTIANS ever go knocking on Heaven's Gates shouting out the name JESUS CHRIST in quest for admission, then will the Prince of Heaven--YESHUA HaMashiach come out to tell them to leave his gates because they are workers of iniquity and that no JESUS CHRIST resides within his gates (cf. Matthew 7:21-27). As these disappointed CHRISTIAN faithful are turned away from the face of the Prince of Heaven, they slip effortlessly into the waiting arms of LUCIFER to be escorted into Hell to begin their life sentences throughout Eternity!!
Dear reader, this is just the gist of a huge message that Elohim has placed in my heart to warn this generation about and I hope you clearly see its weight and value and its indispensability to you salvation and desire to enter Heaven! For me, like the trumpet blower of Elohim in Ezekiel 33:6, I am duty-bound to the Kingdom of Heaven to bring this revelation to this generation. Woe is me if I do not blow the trumpet in warning to you!! Shalom.
The writer is a Bible-expositor and an author. His website: http://sbpra.com/ChrisBapuohyele.