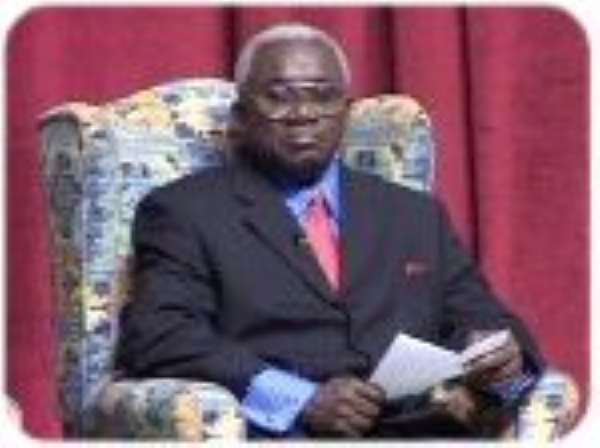 The Convention People's Party has been hit by more internal problems with the declaration by former Presidential candidate Professor George Hagan that he hopes the NPP's John Kufuor will be Ghana President after the December general elections.
Prof Hagan who contested against Kufuor and lost in the 2000 general elections on the ticket of the CPP said in a brief speech at the Aboakyir festival over the weekend in Winneba "we pray that next year by this time Kufuor would continue to be President of Ghana".
Prof Hagan who was appointed Chairman of the National Commission on Culture by the Kufuor administration is the second high profile CPP member to openly declare his support for Kufuor.
Former CPP parliamentary candidate Paa Kwesi Nduom has already declared that he will back Kufuor in this year's elections.
Nduom and Hagan have also been backed by another leading CPP member Vladimir Antwi Danso who says the CPP is being undone by the ego of leaders who are just refusing to the wisdom in the stance of the two.
Nduom and Hagan belong a group of CPP members who insist that the party has very little or no chance of winning this year's presidential elections. They have therefore urged the party to concentrate its efforts on the parliamentary elections.
But the CPP national chairman Dr Edmun Delle has refused any such suggestions. He told JoyNews that the party was working hard at the grassroots and said the CPP will shock everyone in the December polls.
Delle is also adamant that the likes of Hagan and Nduom are allowing their personal interest to override that of the CPP.
Much of the CPP problems, analysts believe stems from its choice of private security guru George Aggudey as presidential candidate. But Delle says everyone within the CPP must respect the choice of the majority.