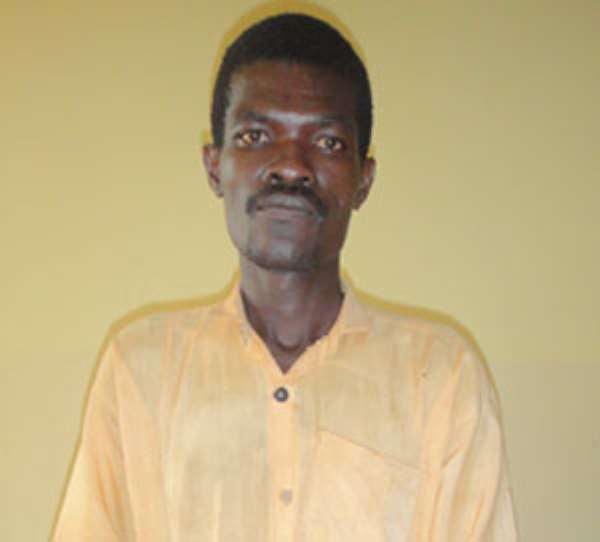 Kojo Okyere was arrested on May 26, 2014 at Awutu Osimpo in the Central Regional.
Nine locally made pistols, 13 single barrel guns, seven single barrel engine, 24 gun barrels, five gun butts, three live cartridges, 16 empty cartridge shells and one double barrel gun were part of the items retrieved from the suspect upon his arrest at his workshop.
The retrieved locally manufactured guns
Briefing the media, Commissioner of Police Prosper Kwame Agblor, Director General of the CID, said the police had information that Kojo Okyere was into the manufacture and sale of locally made pistols at Osimpo.
On May 27, 2014, police proceeded to the area and apprehended him after they had feigned interest in buying a gun.
COP Agblor said blacksmiths are only licensed to produce short guns but they abuse the use of the licence  and cannibalize the barrels of the shot guns which they use to manufacture locally made pistols and supply same to armed robbers and land guards.
He said such recalcitrant blacksmiths would be smoked out by the police for prosecution.
Suspect would be processed for court soon.
 ( [email protected] )
 By Linda Tenyah, Headquarters