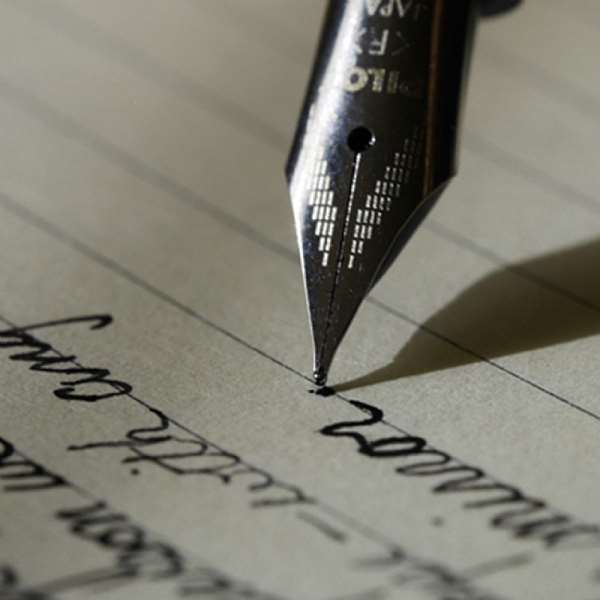 A child when born learns from his immediate environment through observation and mimicking of acts by people in his or her surroundings. As that child grows, his or her opinions are shaped not only by what is seen, but also what is heard and read. Human beings therefore are creatures of a multiplicity of events and circumstances which are influenced by birth, environment, exposure and personalities.
The nature versus nurture argument will continue to be with us, but honestly speaking, we are creatures of both birth and environment. Nature and nurture both contribute to who we are and what we become and none of them is mutually exclusive in influencing the make-up of the man.
Aside catering for basic needs such as food, shelter and clothing, man desires so many other things. The desire for these many other things are manifested by way of the dreams and aspirations which we hold very dear and will do anything to achieve or realise. These dreams and aspirations more often than not find themselves into categorizations such as family life, socio-economic goals, political ambitions, etc. We tend to aim towards the realization of these dreams to make our lives comfortable to say the least. In other cases, our achievements are just meant to make a point to others that we can do it. This may qualify to be a show-off frenzy, which in most cases can lead to undesirable consequences.
In setting these goals and ambitions, it often appears that we are influenced by what we stand to gain from those achievements, rather than what those achievements can help us contribute to the development of society. Someone may want to be a doctor, not to keep people healthy, but because being a doctor is the career goldmine of the moment, or is the profession that perhaps delivers the dream paycheck. To the chap desiring to be a lawyer, being a lawyer is expedient because of associated reputation and potential payoffs.
To be honest, our goals and ambitions are most often than not driven by selfish parochial interests. I know there are some people driven primarily by the passion to serve and contribute to societal progress but this group of people might be in the minority. Don't get me wrong! We have to be motivated by something, and I must admit, a certain level of selfish interest needs to be present to keep one going.
But to be entirely selfishly driven is disastrous and counter-productive, as one tends to squeeze society rather than open hands to it. A careful blend of both personal and societal goals will go a long way in developing both person and society. In this case, one may aspire to be a doctor to help people be in healthy conditions, whilst rewards (money, reputation, etc.) may come along as one serves humanity.
I don't want to sound idealistic, but on a critical note, I believe our goals, dreams, aspirations and ambitions must and should be aligned to the larger interests of the societies and environments in which we find ourselves and even beyond. This is because, strictly speaking, our environment influences our achievements both positively and negatively. Either way, we cannot alienate ourselves from our environment. To put it differently, we must be bonded to our environment in an inescapable network. If we live in an environment that is filthy and disease-prone, we should be motivated to seek ways of making it clean and support-worthy.
In the midst of poverty, hunger and deprivation, we must act through innovative initiatives and by seeking the right partnerships to alleviate, if not eradicate these ills. When freedoms are being fettered and discrimination abound, our lawyers are needed more than ever to defend freedoms, protect rights and speak for the vulnerable and marginalized. Our skills in accounting and finance should be used to create wealth for all and as well manage and allocate resources efficiently.
Strong, robust and purposeful infrastructure that will stand the test of time should be the creation of engineering minds. Public Policy experts should carve policies that entrench development on all fronts and media practitioners should bring quality and timely information to the people, because an informed society is a better one. Whatever skills we have and whichever achievements we have chalked, they will be worthless and meaningless unless used for progress and development of our society, environment and world.
History is replete with men and women who gave their all to provide for us, the world we have today: a world in which we are free to achieve anything we purpose to do, if only we're determined and disciplined. These men and women exhibited selflessness at the highest level. Mention can be made of Kwame Nkrumah, Yaa Asantewaa, Nelson Mandela, Abraham Lincoln, Winston Churchill, John Wesley, George Marshall, Martin Luther King Jnr, David Rockefeller, Henry Ford, Sam Walton, Mohammed Yunus, Bill Gates, etc. They are worthy examples for us to follow.
These people are celebrated for what they have achieved, with society as their focus. However, my greatest admiration goes to those unsung and uncelebrated heroes and heroines who work behind the scenes, mostly in forgotten corners of the world to make the lives of others better and worth living.
Today, whilst we see a young breed of activists and entrepreneurs spring up on the global landscape, we need to support them as a society to enable them achieve their goals and objectives, for which the society will also be a beneficiary. There is almost always a trickling down effect.
What question will you ask yourself today? Is it 'what can I do for myself?' or 'what can I offer the world?' Well, whichever choice you make brings its own results and consequences.
Paul Edem Kuenyefu, a Development Enthusiast is an Entrepreneur, Writer and Motivational Speaker. He is the author of 'TO THE ZENITH', a motivational piece.
Email: pedem99[at]gmail[dot]com