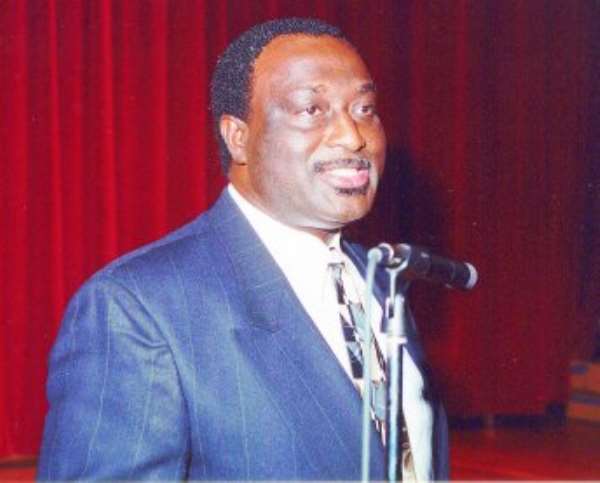 Kumasi, May 2, GNA -Mr Alan Kyeremateng, Minister of Trade, Industry and President's Special Initiative, has called for the insulation of the chieftaincy institution from politics if traditional rulers were to serve effectively as agents of social cohesion and economic development.
"It is incumbent on traditional rulers to apply and explore all the leadership principles required of them so that they can take their rightful place in the nation's development agenda", he stated. Mr Kyeremateng was speaking on the topic: "Promoting Traditional Leadership For Accelerated Development" at the opening of a cultural fair at the Centre for National Culture in Kumasi on Saturday as part of activities marking the Asanteman 'Adae Kese' festival and the fifth anniversary of the enstoolment of Otumfuo Osei Tutu II as the Asantehene.
The fair is showcasing a comprehensive array of the nation's creative talents in traditional art and designed to promote the cultural heritage of the country.
It is also expected to give patrons the opportunity to examine and exchange ideas on how culture could be factored into the nation's development agenda by using traditional rulers as the focal point of contact.
Mr Kyeremateng said as agents of economic development, it behoved on traditional rulers to develop a clear vision for their communities and initiate well-structured programmes and projects to improve upon the standard of living of their people.
Whilst calling on chiefs to strive to mobilise financial and other resources from both within and outside the country to enhance the development of their areas, he stressed the need for a policy that will facilitate easy access to land for development.
Mr Kyeremateng expressed the hope that with the introduction of the Rural Enterprise Development Programme which seeks to establish three commercially viable industries in each of the 110 districts, youth unemployment would be addressed.
Mr Sampson Kwaku Boafo, Ashanti Regional Minister in a speech read on his behalf, called on chiefs to support all the various Presidential Special Initiatives in order to stem the rural-urban drift.