NDC Italy Chapter Mourns Senior Comrade PV Obeng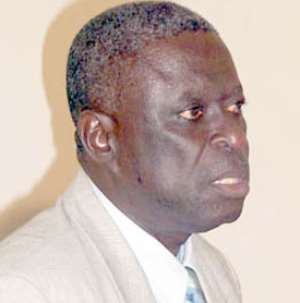 The National Democratic Congress (NDC) Italy chapter has learned with deep regret the sudden and unexpected demise of yet another genius Ghana could boast of . A man who was widely recognised as a pivot of Ghana Politics.A great oak has fallen , a vacuum has been created.
P. V Obeng shall always be in the history of Ghana for his strength , courage , sacrifice and dedications to political development of Ghana .A man who knew no boundaries and can blend into any political dispensations.
Casting our minds back into the political arena of Ghana P.V was a man who created a change and had endeavoured in all situations to contribute his quota in national developments.He gave himself as a ransom to Ghana, a sort that all can testify as a great legend Ghana cannot afford to lost at this time.
However , it has pleased God his creator who loved him more than we did to take him away for himself .Whom are we to blame God for what he has done ? One may ask ' why him' Yes God knows better.
We express our deep sorrows and condolences to the Wife and Children , the Government of NDC, The entire Family and all friends.
We pray his soul rests in the peaceful bosom of the Lord his creator.

P.V Rest in Peace.....
Secretary---Darrah Francis
Chairman---Ibrahim Suleman
27/05/2014