Government announces P.V. Obeng's death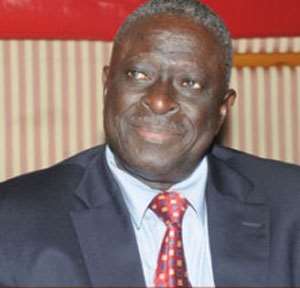 The Government of Ghana has announced the death of Mr. Paul Victor Obeng, a senior of member of government and chairman of the National Development Planning Commission.
A statement signed by Information Minister Mahama Ayariga said Mr Obeng died suddenly on Saturday afternoon.
Below is the statement
DEATH OF ING. SIR P. V. OBENG
It is with deep sorrow and profound regret that government announces the sudden death of Ing. Sir Paul Victor Obeng, the Chairman of the National Development Planning Commission and Senior Presidential Advisor.
Mr Obeng passed away this afternoon after being taken ill suddenly.
Government extends its heart-felt condolences to his wife, children and family.
(Signed)
MAHAMA AYARIGA (MP)
Minister for Information and Media Relations
(17th May 2014)