Swaziland excluded from US trade body over rights record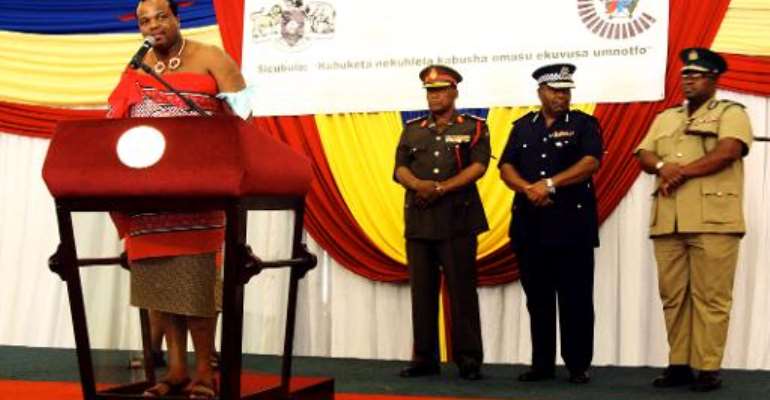 Mbabane (Swaziland) (AFP) - Swaziland has failed to meet a deadline to fulfil regulations allowing it duty free trade with the US, causing the country to be excluded from a lucrative programme, an ambassador said Thursday.
The US ambassador to Swaziland, Malika James, said the impoverished kingdom "had failed to retain its AGOA status and to meet today's deadline..." as the country did not assess all the benchmarks of the programme, including respect for human rights.
James said the US had been reviewing Swaziland's participation in relation to the fundamentals of freedom of speech and suppression of terrorism act.
Members states of the Africa Growth Opportunity Act (AGOA) are expected to improve the rule of law, human rights, and labour regulations.
The pact allows countries in sub-Saharan Africa preferential access to the US market.
Makila said Swaziland had only focused only on industrial relations and overlooked the principles of freedom of speech.
The small kingdom ruled by King Mswati III currently is allowed duty free trade with the US, which is used mainly for textile exports. However this arrangement will now lapse in January 2015.
The textile industry provides employment to 17,300 people in Swaziland.
Government spokesperson, Percy Simelane insisted Swaziland was doing everything possible to retain its AGOA status.
Swaziland has a poor rights record, where pro-democracy activists are often detained and charged with terrorism.
Political parties have been banned in the country since 1973.