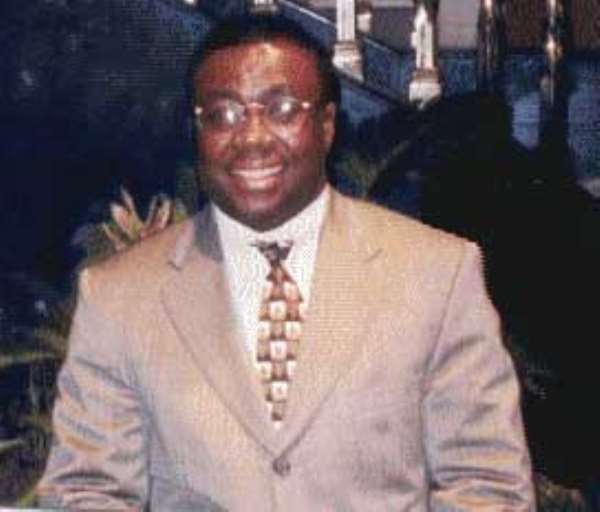 Nsawam (E/R), April 26, GNA - Mr Emmanuel Ofori, President and Project Director of the Pan-African Foundation for Humanity International on Sunday decried the attitude of some District Chief Executives (DCE), who for fear of losing their post, frustrated and impeded the development efforts of Ghanaian investors.
Mr Ofori, who is based in the United States of America, said: "Many Ghanaians abroad are reluctant to come home and help in the developmental effort of the Government because of politics of disconcert adopted by DCEs against alleged intruders into their territory."
He, therefore, called on the Government through the Ministry of Local Government and Rural Development, Traditional Authorities and Opinion Leaders to revamp their monitoring responsibilities over the DCEs to ensure that on the hindsight their omissions and commissions did not hinder efforts of wooing investors.
Mr Ofori expressed his frustration at a Community Sensitisation Programme at Nsawam in the Akwapim South District at which the DCE Mr Nyarko Adu, who was dully invited, failed to turn-up.
The programme under the theme: "Health, Education, Sanitation and Security Concerns of Nsawam," was to offer the various heads of institutions within the district a platform to interact and explain their operations to the citizenry.
With the exception of Officials from the Nsawam Government Hospital; Electricity Company of Ghana; Ghana National Fire Service and the Market Women Association, the others including Ghana Education Service; Ghana Water Company limited; Police Service and the Member of Parliament failed to attend without any explanation.
Mr Ofori said Ghanaians abroad had huge financial and technological resources needed to blend with local capabilities for economic and political development of the country.
"We can only achieve this at the regional and districts levels through active collaboration with decentralized authorities, traditional rulers and opinion leaders."
Mr Ofori urged political appointees to separate party politicking from the socio-economic development issues, adding: "The developmental growth of any part of the country supersedes the political agenda and interests".
Mr Ofori, who looked physically worried about the absence of the key officers, told the GNA: "We have a long way to go for the survival of decentralization in the country."
He, therefore, appealed to the media to launch massive educational and sensitisation campaign on the responsibilities of political office holders to the Ghanaian people.
Nana Arku Ankrah, Queen of the Market Women and Assemblywoman for Sakyikrom (Ayigbe Town) Electoral Area also catalogued the frustration of women at Nsawam.
She accused the District Assembly of failing to attend to the problem of insecurity and poor lighting, lack of places of convenience and general disorder in the market.
Nana Ankrah said the situation had forced most of the traders to move to the main streets to sell.
The Heads of institutions present used the platform to educate the citizens on their operations. 26 April 04