'Don't Spend Heritage Fund'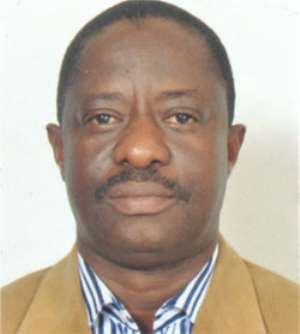 John Peter Amewu
The Director of Policy and Research at Africa Centre for Energy Policy (ACEP), John Peter Amewu, has described as premature, calls for the Ghana Heritage Fund to be spent now.
General Secretary of the governing National Democratic Congress (NDC), Johnson Asiedu Nketia, in an interview with  Citi Business News  during the May Day celebrations, proposed that government should make use of the oil revenue reserved for future generations in the Ghana Heritage Fund to solve Ghana's problems.
'In this current situation that we find ourselves in, it doesn't make economic sense to be keeping any money called Heritage Fund,' he said.
However, Mr. Amewu, in an interview on the  Citi Breakfast Show  on Monday, said the only way government could have access to the Ghana Heritage Fund was to amend the law that set up the fund.
'Going forward, the law that stipulates the Heritage Fund has some framework under which this fund should be utilized. It is important as a country to go back to the law and amend it if we think we need to spend the money,' he opined.
He also stated that the proposal that the Ghana Heritage Fund be utilized now because the return on the investment of the Fund was not yielding 'anything positive' was not acceptable.
'General Mosquito [Johnson Asiedu Nketia] might have his own genuine concerns in coming up with such a statement, but unfortunately, in the real world, it doesn't work like that,' he added.
Mr. Amewu however agreed with the suggestions that some of the money being invested in foreign countries be invested locally, saying, 'We are investing the resources in qualified instruments outside the Republic of Ghana. It is true that we need some of that money to be invested locally; that again calls for some amendment of the law to be done.
'It is important to think of what percentage of that money to be invested locally,' he added.
He argued again that there was no value for money on projects that petroleum resources had been spent on over the years.
ACEP's Director of Policy and Research explained that 'there is no value for money on projects that we have spent our oil resources on; the cost value reconciliation indicators of our expenditure priority is not any good thing to talk about.
'If you take Ghana as a country for example, our spending priorities over the last three years are nothing good to talk about. We spend our petroleum resources on infrastructure development. As I speak now, there is no single project that you can pin-point that our petroleum resources have been spent on,' he noted.
The Ghana Heritage Fund was set up for the purpose of inter-generational equity.
Parliament, under the Petroleum Management Revenue Act of 2010, passed the law to provide an endowment to support development for future generations when petroleum reserves would have depleted.
By: Evans Effah/ citifmonline.com/Ghana http://citifmonline.com/Ghana