We'll Resist Gov't Attempts To Use Heritage Fund - Minority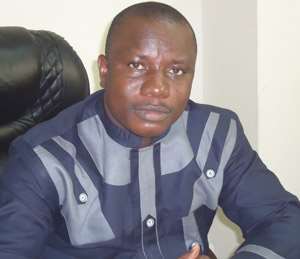 Dominic Nitiwul
The Minority in Parliament has told  Citi News , it will resist any attempts by government to push for an amendment of the law which established the Ghana Heritage Fund.
The Minority says calls to use money accrued in the fund to solve Ghana's current economic challenges are unreasonable.
General Secretary of the National Democratic Congress (NDC), Johnson Asiedu Nketia made the suggestion last week.
The Minister of State in-charge of Finance and Allied Institutions, Fiifi Kwetey has argued in favour of the proposal because in his opinion, the creation of the Fund 'was the most nonsensical thing that can be done. It's just absolutely nonsense and I've maintained that position throughout.'
Deputy Minority Leader, Dominic Nitiwul in an interview with  Citi News  said: 'I don't think the NDC will be brave enough or they will master courage to bring that matter to Parliament for us to spend time on. I don't think so or to change the law.'
He served notice to the NDC government that the Minority will ensure any such attempts to amend the law are blocked.
'For the first time, they will really see what the people of Ghana capable of. We have always been trying to keep this country at peace and we've always been trying to keep this country up,' he said.
According to him, other means should be sought to solve the nation's economic problems adding that, 'they [government] shouldn't think that the people of Ghana don't know what they are about and let nobody take us for granted that you can just do anything.'
He opined that Ghana 'has enough money' and there is no need to 'touch our heritage fund. It must be there, it must be protected.'
Deputy Minority Leader indicated that if government believes 'the economy is so run down that we have to go and take everything we have' the best solution is for them to leave government to enable people who are better managers to govern the country.'
Source: Citifmonline