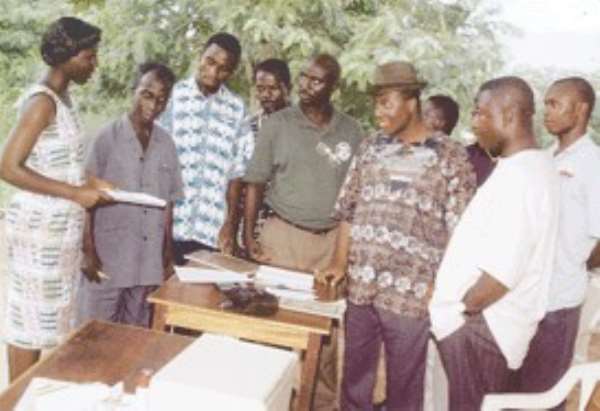 Accra, April 23, GNA - The photo-taking stage of the Voters' Registration Exercise begins in Ashanti Region on Saturday April 24, a release from the Electoral Commission (EC) signed by the Deputy Chairman Operations, Kwadwo Safo Kantanka said on Friday.
The exercise would involve all centres except the Kumasi Metropolis, where it would begin the following week. The release explained that Ashanti Region has the highest number of registration centres and the present number of cameras would not be sufficient to go round.
However, additional cameras imported to augment the present stock are expected next week and as soon as they arrived they would be commissioned for the exercise in the Kumasi Metropolis. The statement said the photo-taking exercise in the Volta Region would take place from May 18 to May 23, 2004 and not in June as indicated on the registration slips of some applicants.
The Commission expressed it appreciation to "all those, who have legitimate interest in its affairs and regrets any inconvenience to applicants affected by this new arrangement."