HIV/AIDS rate In Western Region has stabilised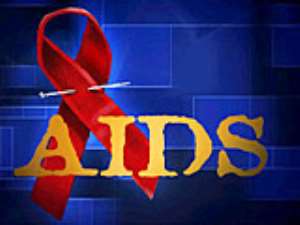 Takoradi April 23, GNA -Dr Roland Sowah, Western Regional HIV/AIDS/STI Coordinator, on Friday said 2003 HIV Sentinel Survey indicates that HIV/AIDS prevalence rate in the Western Region has stabilised. He was speaking at an HIV/AIDS orientation for national service personnel in the Shama-Ahanta East Metropolis in Takoradi. Dr Sowah said the region occupied the second position out of the 10 regions, with a prevalence rate of 4 point 2 per cent in the 2002 Survey but is now occupying the fifth position at the same prevalence rate. He said the Eastern Region is leading with a prevalence rate of 6 point 1 percent followed by the Central Region with a prevalence rate of 5 point 4 percent while the Northern Region has the lowest rate of 2 point 1 percent.
Dr Sowah said according to the survey pregnant women over 40 years are now contracting HIV/AIDS than the youth
He said one policy that the government has put in place to combat HIV/AIDS is proper management of sexual transmitted infections (STI) because it is the people infected with STI that contract HIV/AIDS.
Dr Sowah said proper management of STI would reduce the incidence of HIV/AIDS so as part of HIV/AIDS control programme people who reported at Hospitals with STI are given additional medicines for their partners. He said the government is planning to establish Voluntary Counselling and Testing Centres in all regions to help people know their status and help check the spread of the disease.
In an address read for her by Mrs Olivia Opoku-Adomah, Regional HIV/AIDS Focal Person and Regional Economic Planning Officer, Madam Sophia Horner-Sam, Deputy Regional Minister, said many people have expressed concern about the increasing level of moral degradation among the youth and this concern becomes even more legitimate as a result of the prevalence of the HIV/AIDS pandemic.
She said unfortunately, a good number of the youth have turned deaf ears to the admonition to avoid illicit sex and it is in this light that the orientation programme is most welcome since it provides yet another opportunity to sensitise the youth about the dreadful disease.
Madam Horner-Sam hoped service personnel would take the message seriously and respond positively to it by changing their behaviour. Mr Yentumi Asare, HIV/AIDS Focal Person at the National Service Secretariat, spoke about the theme for the orientation "Dissemination of Current and Accurate Information on HIV/AIDS Pandemic".
He said it would not cost service personnel any thing to abstain from illicit sex and urged them to serve as advocates of the combat of the diseases and to protect themselves against it.
Mr Asare said Ghana needs the youth, who are sexually active and are prone to the disease to assist in national development.
They should therefore, not make the mistake of indulging in sex discriminatingly to contract the disease, he said