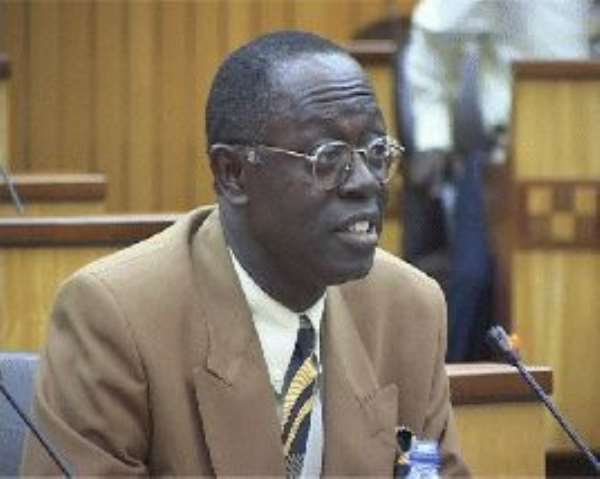 Mr Kwamina Bartels, the Minister with responsibility for Private Sector Development has vehemently denied that his Ministry is a front for the ruling New Patriotic Party (NPP).
In an interview with newsmen, Mr Bartels said the ministry was created by the Kufour administration as part of its commitment to make the private sector the engine of growth.
"The President set up the ministry to assist in the development of the private sector," he said.
Mr Bartels, said before the assumption of office of the Kufour administration, the private sector had not voice. "Seeing the crucial role sector could play in the development of the economy, the President decided to give it a voice and that is exactly what we have done", he said. He was livid when it was suggested that the ministry was created mainly to extend loan facilities to members and sympathizers of the NPP.
Mr Bartels said the only person who was given a small loan of ¢3 million was a member of the National Democratic Congress (NDC). He said the ministry could not be a drain on the scarce resources of Ghana because it is a small ministry "with a staff strength of less than 30."
On the "Italian loan facility, Mr Bartels denied that it was initiated by the Association of Ghana Industries (AGI). He said the facility was initiated by the Ministry of Trade and later taken over by his ministry. "This kind of loan is between Governments and not associations of individuals, he said.
Mr Bartels claimed that the sudden increment in budgetary allocations for his ministry is because it has lined up a lot projects for implementation.