Congestion Hits Sekondi Nursing School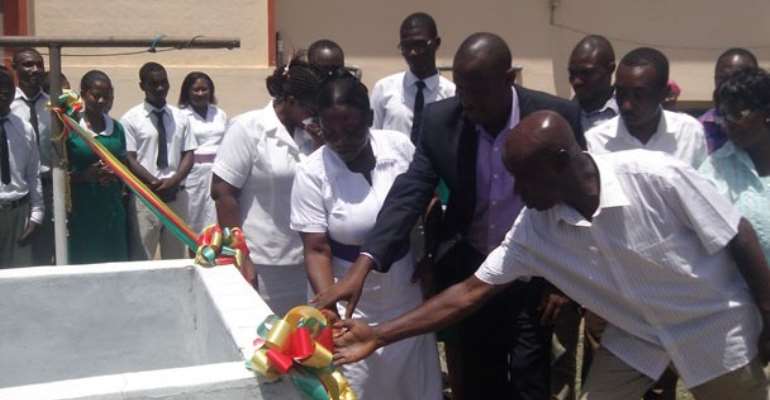 A classroom in the premium nursing training institution in the Western Region, which should ideally take 30 students for effective teaching and learning, is currently having about 80 students per class.
The Nursing Training School which is also the only school offering Diploma in Registered General Nursing in the region has inadequate flats to accommodate teachers who accepted postings to the school.
Ms Agartha Ekuba, Principal of the Nursing and Midwifery Training School in Sekondi who warned about situation in the school, pointed out that currently, the school has a student population of about 548.
A four-storey midwifery classroom block which was under construction before she assumed office in 2010 had been abandoned.
She pointed out that even though a formal complaint about the delay of the project had been made to the Ministry of Health for assistance, nothing had been done.
She, therefore, appealed to the government and other stakeholders to come to the aid of the school to ensure effective teaching and learning.
Meanwhile, students of the nursing school received some reprieve last week following the construction of a mechanised borehole with storage facilities in the school.
The project, an initiative of the Member of Parliament (MP) for Takoradi, Kwabena Okyere Darko-Mensah, was funded by the MP at a cost of GH¢8,000.
DAILY GUIDE gathered the project has the capacity to store over 1,000 gallons of water to be supplied to the school community on daily basis.
According to him, the construction of the mechanised borehole was in response to a request made by the school's administration some time ago.
'The school has several needs but for now I have supplied them with a cleaner and better option of sourcing and storing of water,' he noted.
 From Emmanuel Opoku, Sekondi