Bede Ziedeng kicks against termination of SADA project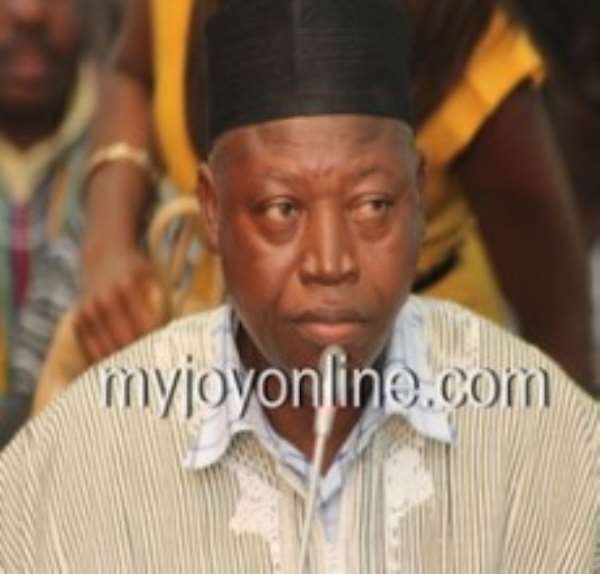 Northern Regional Minister, Bede Ziedeng, has kicked against the call to discontinue the Savannah Accelerated Development Authority(SADA) projects being undertaken in some selected communities in the three northern regions.
He said although the project has encountered some challenges, the call for its abrogation is a non-starter.
"Scrapping SADA because of some initial challenges is not the solution. If failure were a measure for the scrapping of things, then Ghana as a nation should have been scrapped . The country set off with other nations but the development of Ghana today is nothing to write home about", he reiterated.
According to him, challenges with SADA have been blown out of proportion and Ghanaians  must exercise patience since the  project is expected to be executed within a-10-year period.
Though, Bede Ziedeng denied that SADA has failed, in an interview with Afia Pokua on Adom FM/Asempa FM's Burning Issues, he said working together as a nation will make projects very successful as planned.
The Northern regional minister also expressed his disappointment over how politicians have over the years, dealt with issues relating to the development of the three northern regions.
According to him, issues affecting the regions said to be Ghana's most deprived areas, date back to colonial days but successive governments  are to be blamed for their current state.
Meanwhile, in his rebuttal, former National Youth Organizer of the New Patriotic Party (NPP), Anthony Abeyifaa Karbo, noted that aforestation, which was one of  SADA's flagship projects, is not the way to develop the three Northern regions.
Anthony Karbo therefore urged the government to ensure that the SADA programme is implemented to the fullest in order to help bridge the developmental gap between the South and North.